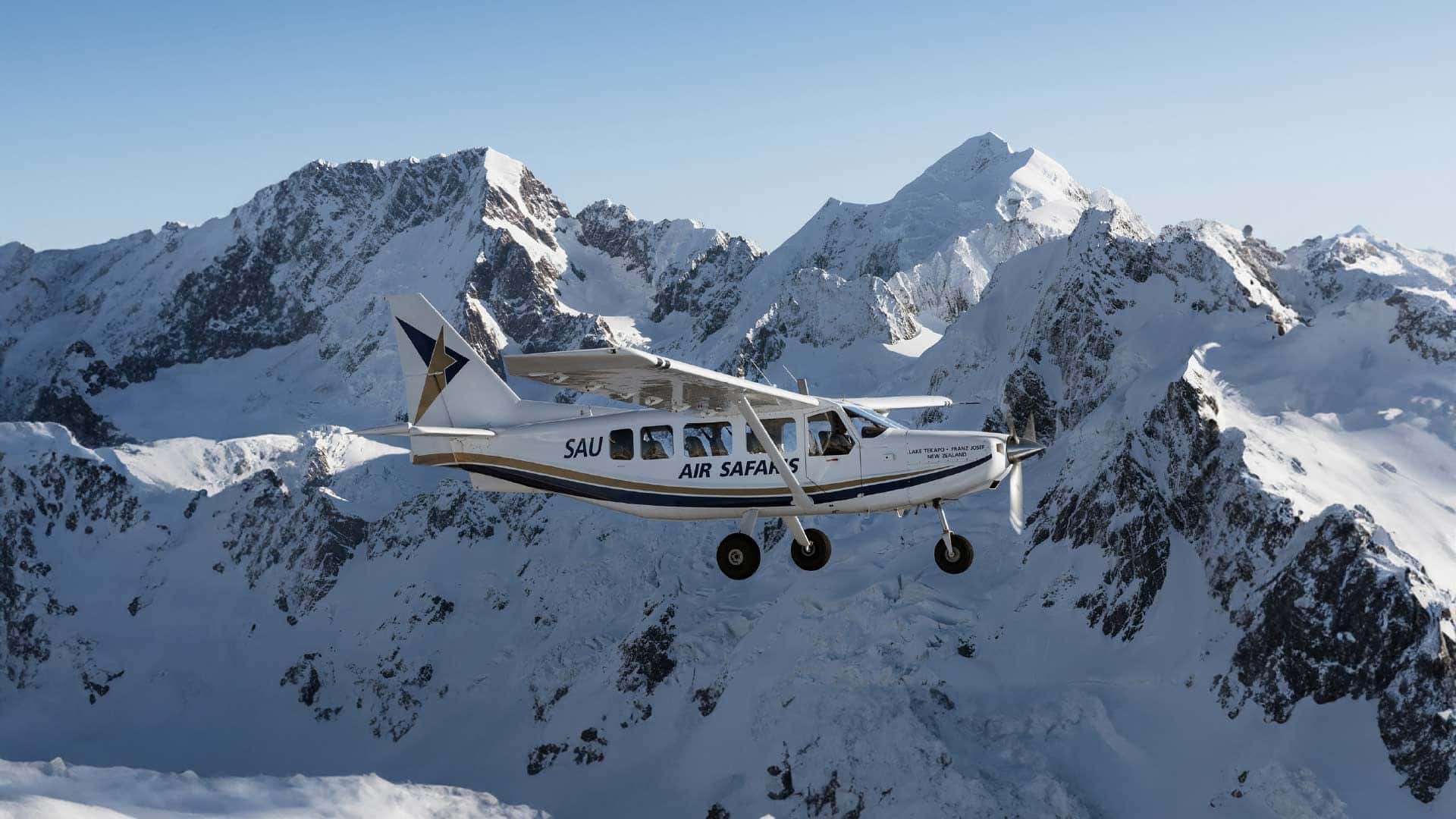 Adventure Tours for 18 to 30-Somethings
Air Safaris

Air Safaris is the recognised premier Aoraki Mount Cook flight-seeing experience; this magnificent flight encompasses two World Heritage Parks and 200 km of New Zealand's most memorable and spectacular scenery. It is the most comprehensive flight in the area and the best way to see everything!
Highlights include:
New Zealand's highest mountains and largest glaciers; Aoraki Mount Cook, Mount Tasman, and the Tasman & Murchison glaciers.
Franz Josef and Fox Glaciers
Beautiful turquoise glacial lakes, golden tussock lands, and braided river systems of the Mackenzie Basin.
Lake Tekapo & Lake Alexandrina
Remote High Country Sheep Stations, glacial valleys, and landforms Godley Valley and Godley glacial lakes.
Tasman Lake and Hooker Valley
A large and varied fleet especially selected for air tour sightseeing ensures that every passenger has a guaranteed window seat and all aircraft have wings above to ensure optimum viewing below.
See more about this activity provider here, however in order to ensure bookings work within your trip itinerary, please book directly with your guide on tour.