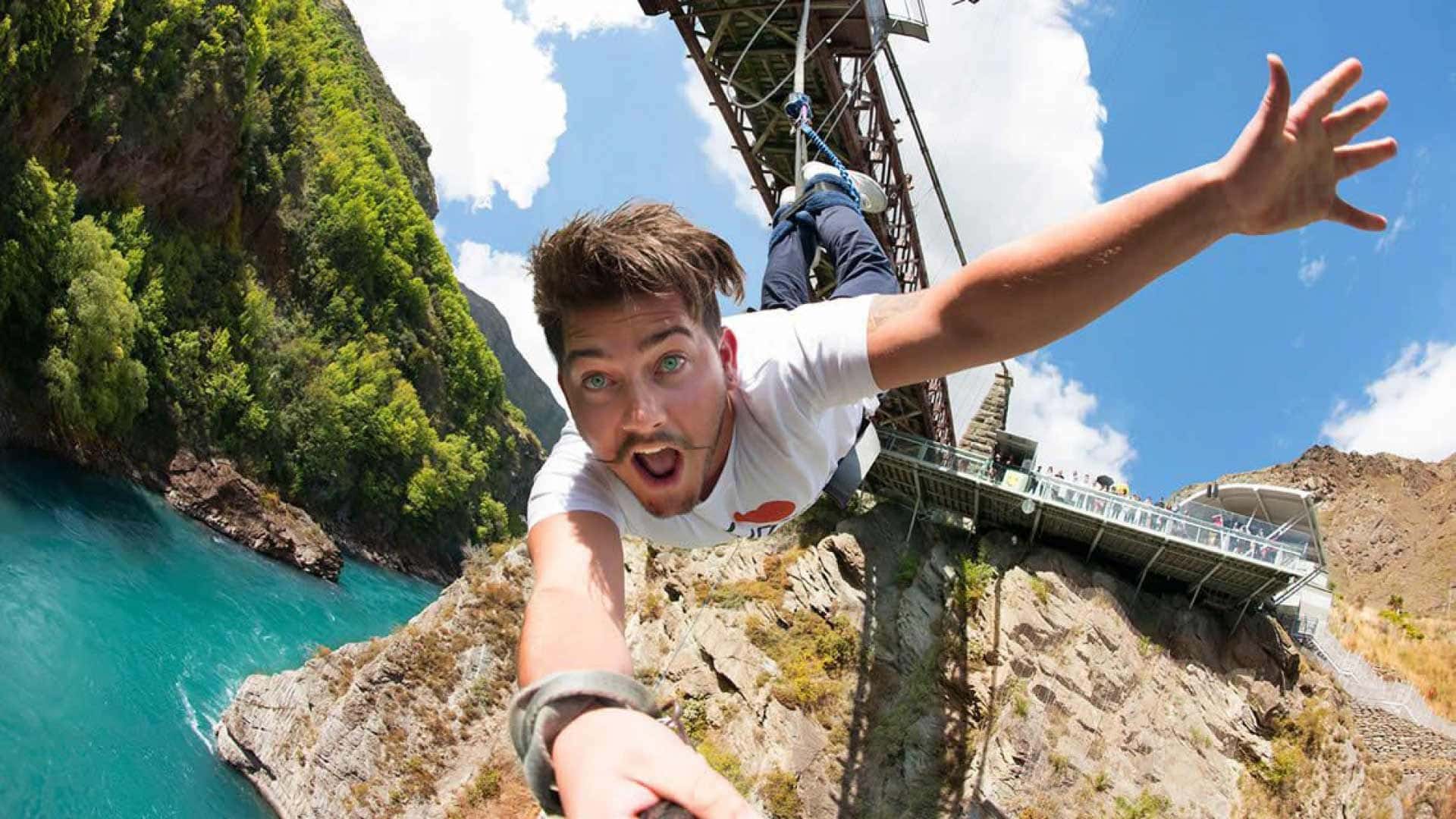 Adventure Tours for 18 to 30-Somethings
AJ Hackett Bungy

Home of the world's first Bungy, this 43-metre Bungy is the original and is still the most popular Bungy site in New Zealand. Attracting thousands of thrill-seekers every year, Kawarau Bridge Bungy jump is a must-do for any thrill seeker wanting the ultimate head rush.
Attached by your feet, you can choose to bob above the water, touch it, or be fully dunked. Share the thrill - it's the only place in Queenstown where you can Tandem Bungy!
See more about this activity provider here, however in order to ensure bookings work within your trip itinerary, please book directly with your guide on tour.