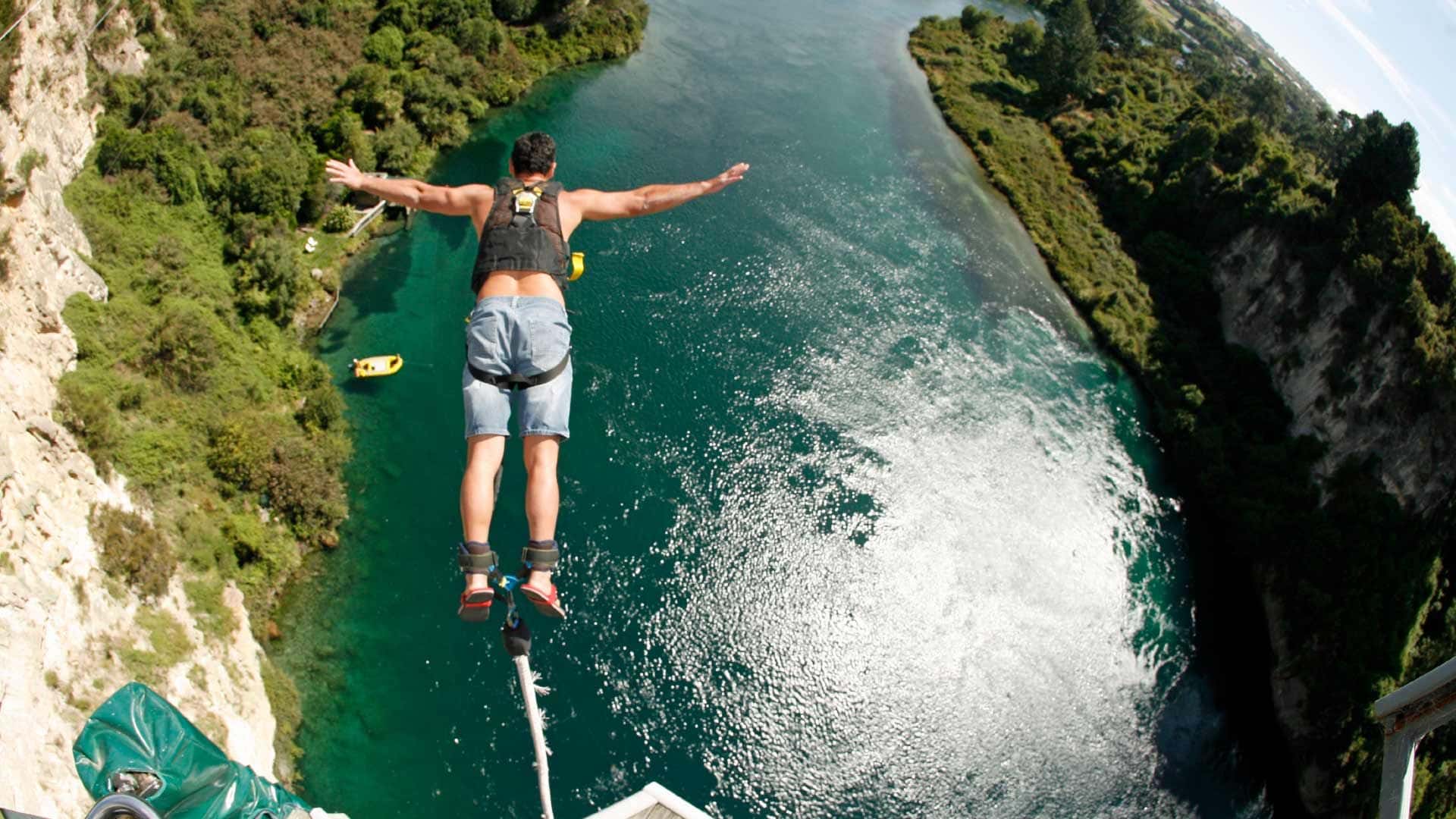 Adventure Tours for 18 to 30-Somethings
Bungy & Cliffhanger

Just outside Taupo's town centre lies your next challenge – a 47-metre bungy or swing. Conquer your fears and give it a go, you won't regret it! Bring a mate along for a tandem swing and reach speeds of over 70kph as you swing over the beautiful blue waters of the Waikato River. Or try your luck at New Zealand's highest water 'touch' bungy, unless you want to be fully submerged because they'll do that too!
The crew over at Taupo Bungy is fantastic and full of that cheeky Kiwi humour that we love so much. We love that you can choose to bungy the traditional way or if you are a little more experienced, you can go freestyle with a body harness! Even though we know you can't see it because your eyes will likely be shut – the views are amazing!
See more about this activity provider here, however in order to ensure bookings work within your trip itinerary, please book directly with your guide on tour.