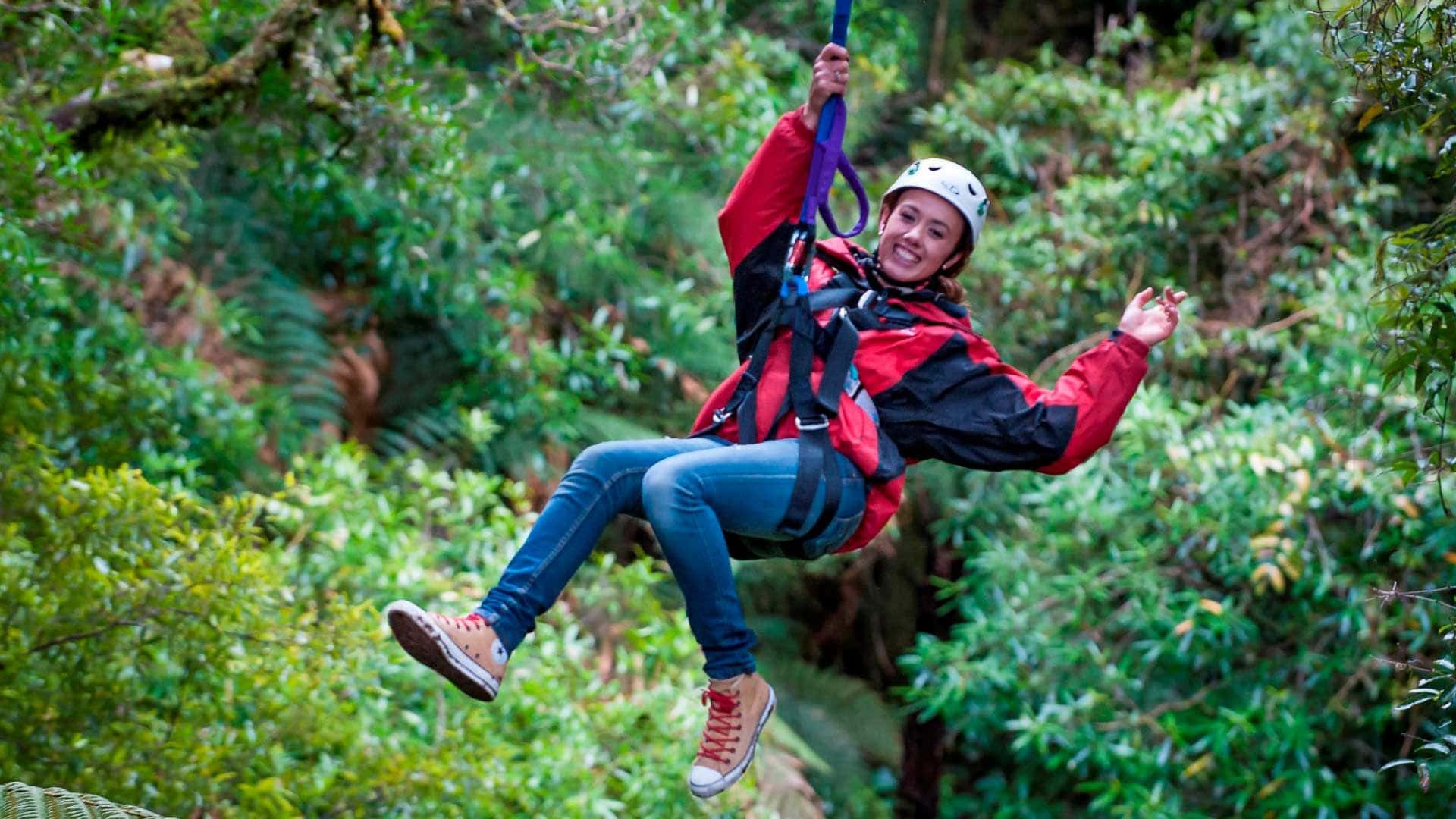 Adventure Tours for 18 to 30-Somethings
Canopy Zip Line Tours

The Rotorua Canopy experience includes a network of ziplines, suspended swingbridges, spiral staircases, treetop platforms, forest trails, and iconic features including a suspended cliff walkway and 18-metre abseil. Immerse yourself in this breathtaking country the way it once was and hear the inimitable birdsong of New Zealand native birds in their natural habitat.
Your authentic Rotorua Canopy Tours kiwi guide will take you out to the Dansey Road Scenic Reserve where you will immerse yourself into a lost world and come face to face with towering trees and native flora that has been untouched for centuries in one of the most intact native eco-systems.
See more about this activity provider here, however in order to ensure bookings work within your trip itinerary, please book directly with your guide on tour.