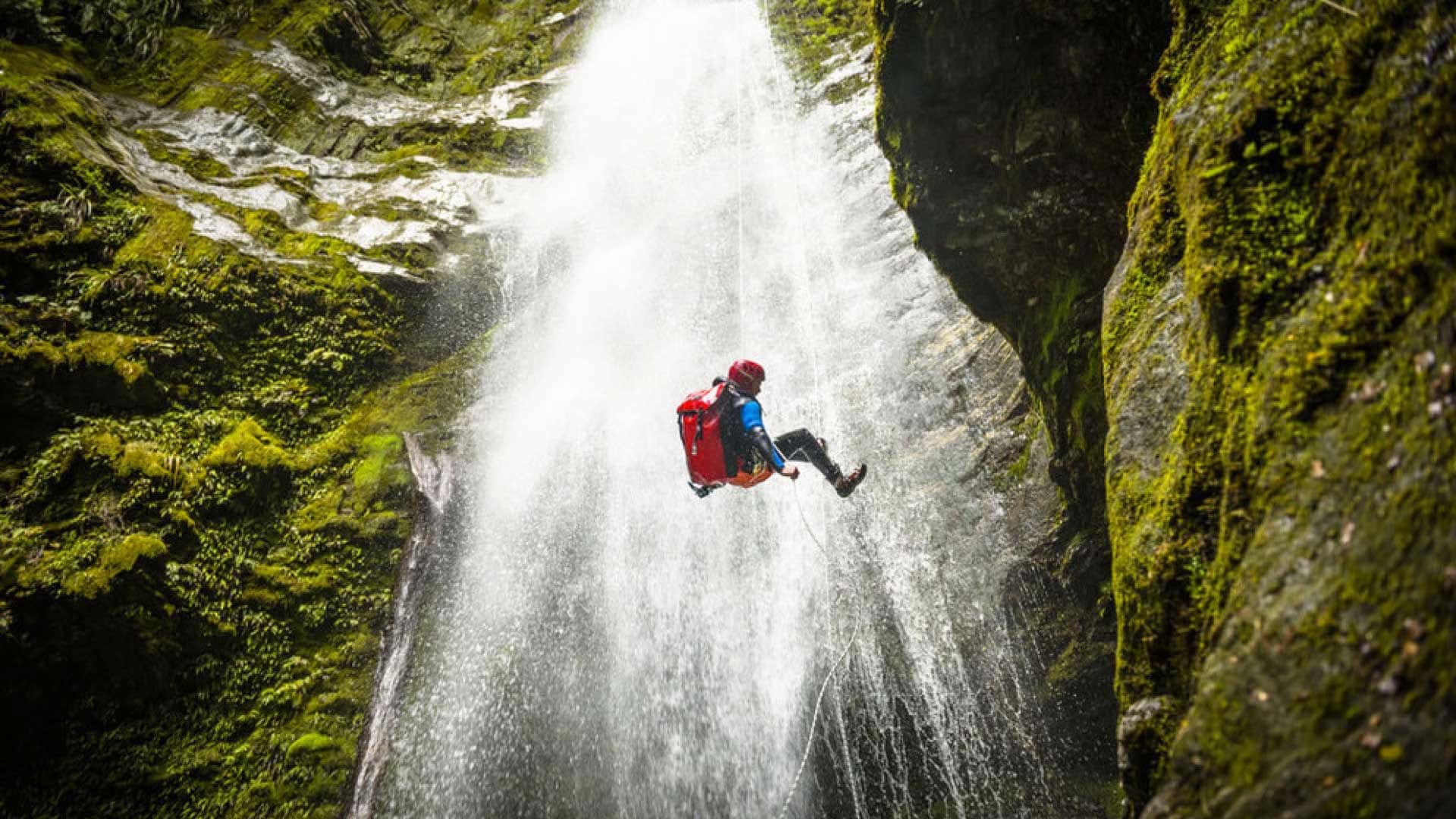 Adventure Tours for 18 to 30-Somethings
Canyoning Queenstown

Queenstown Canyoning tours will take you on a fun-filled adventure, through stunning New Zealand landscapes where you can truly get amongst the wilderness, in areas that would otherwise be inaccessible.
Explore two of the most renowned canyons in New Zealand by zipline, abseiling down waterfalls, plunging into natural pools, and floating down narrow passageways. The Queenstown Experience is suitable for all abilities and has a little bit of everything, packed into an action-filled half-day experience. The Routeburn Experience is a little more challenging than Queenstown, with higher jumps and abseils.
See more about this activity provider here, however in order to ensure bookings work within your trip itinerary, please book directly with your guide on tour.