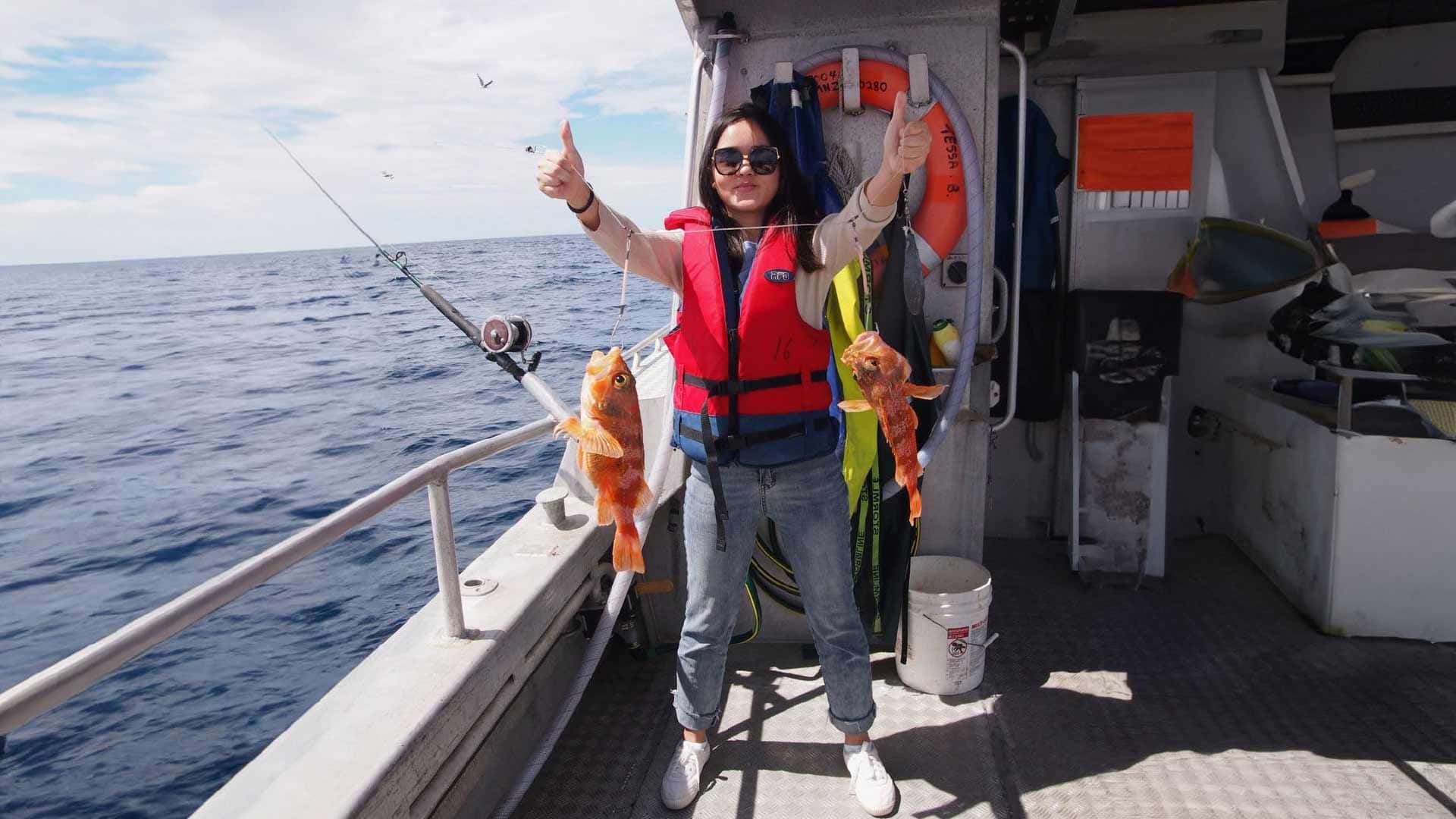 Adventure Tours for 18 to 30-Somethings
Fishing Tour

The name Kaikoura, given to this area by Maori, literally translates to food (kai) and lobster (koura), reflecting the abundance of this food source in the area. With Kaikoura Fishing Tours you will have the opportunity to catch your own big fish which will be prepped and bagged for you to take home for dinner.
Your half-day tour will take you out along the Kaikoura coastline in search of that perfect fish, both in size and in taste. Whether it be fin fish or even shellfish, like the ever-popular crayfish, you will have a great time throwing your line out and catching your fill of fish.
See more about this activity provider here, however in order to ensure bookings work within your trip itinerary, please book directly with your guide on tour.