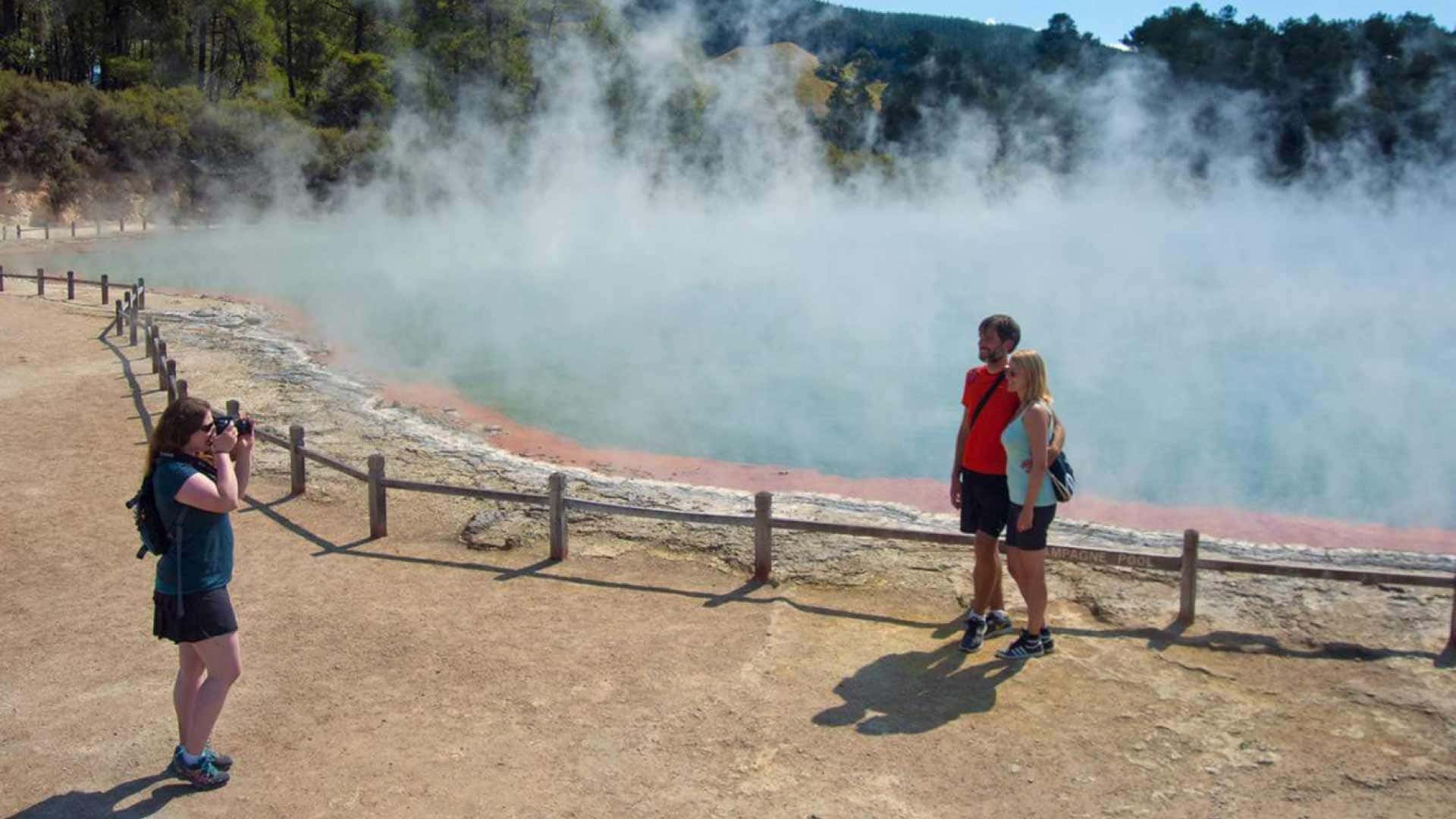 Adventure Tours for 18 to 30-Somethings
Wai-O-Tapu

Wai-O-Tapu Thermal Wonderland features some of the most picturesque landscapes within the thermal highway of Rotorua and is a must-see for all visitors, especially when Lady Knox Geyser erupts on cue throughout the day.
Walk at your own pace and absorb the unique features including the world-famous champagne pool, steaming ground, expansive vistas, huge volcanic craters, and sinter terrace formations. The natural bush setting adds another dimension to the experience as does the daily presentation of the Lady Knox Geyser.
See more about this activity provider here, however in order to ensure bookings work within your trip itinerary, please book directly with your guide on tour.