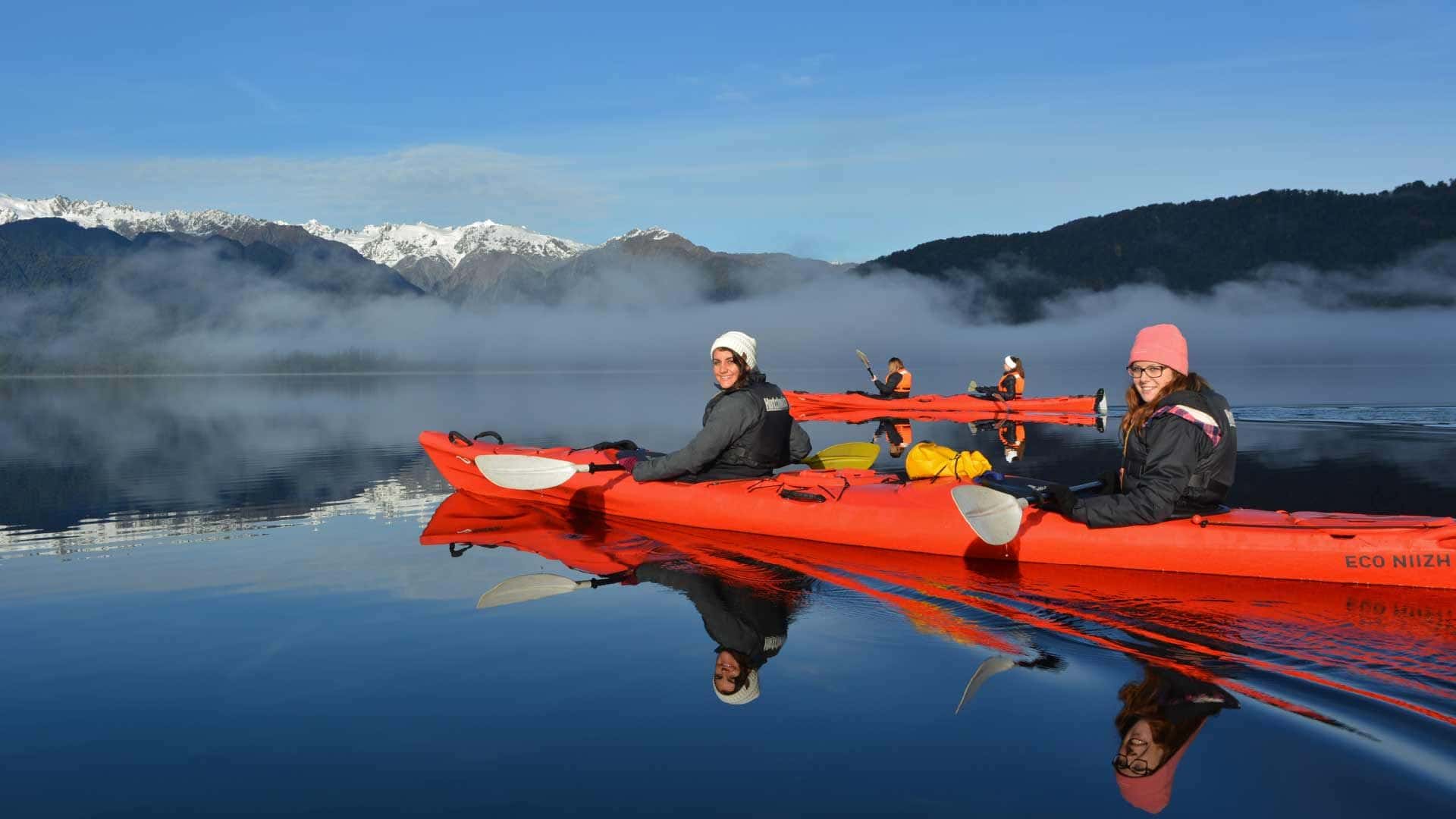 Adventure Tours for 18 to 30-Somethings
Glacier Kayaking

You can experience Franz Josef's unique landscape up close by water. Glacier Country Kayaks is a small team of passionate guides. They are trained in all aspects of paddling safety and are renowned for their excellent customer service.
The team aims to deliver an unforgettable experience in the unique natural environment. Enjoy the unbeatable views of the mountains and glaciers reflected in the calm waters of Lake Mapourika. You'll also get up close with some of Westland's oldest untouched rainforest as you paddle your way through the Okarito Kiwi Sanctuary which is home to the endangered Rowi Kiwi.
See more about this activity provider here, however in order to ensure bookings work within your trip itinerary, please book directly with your guide on tour.