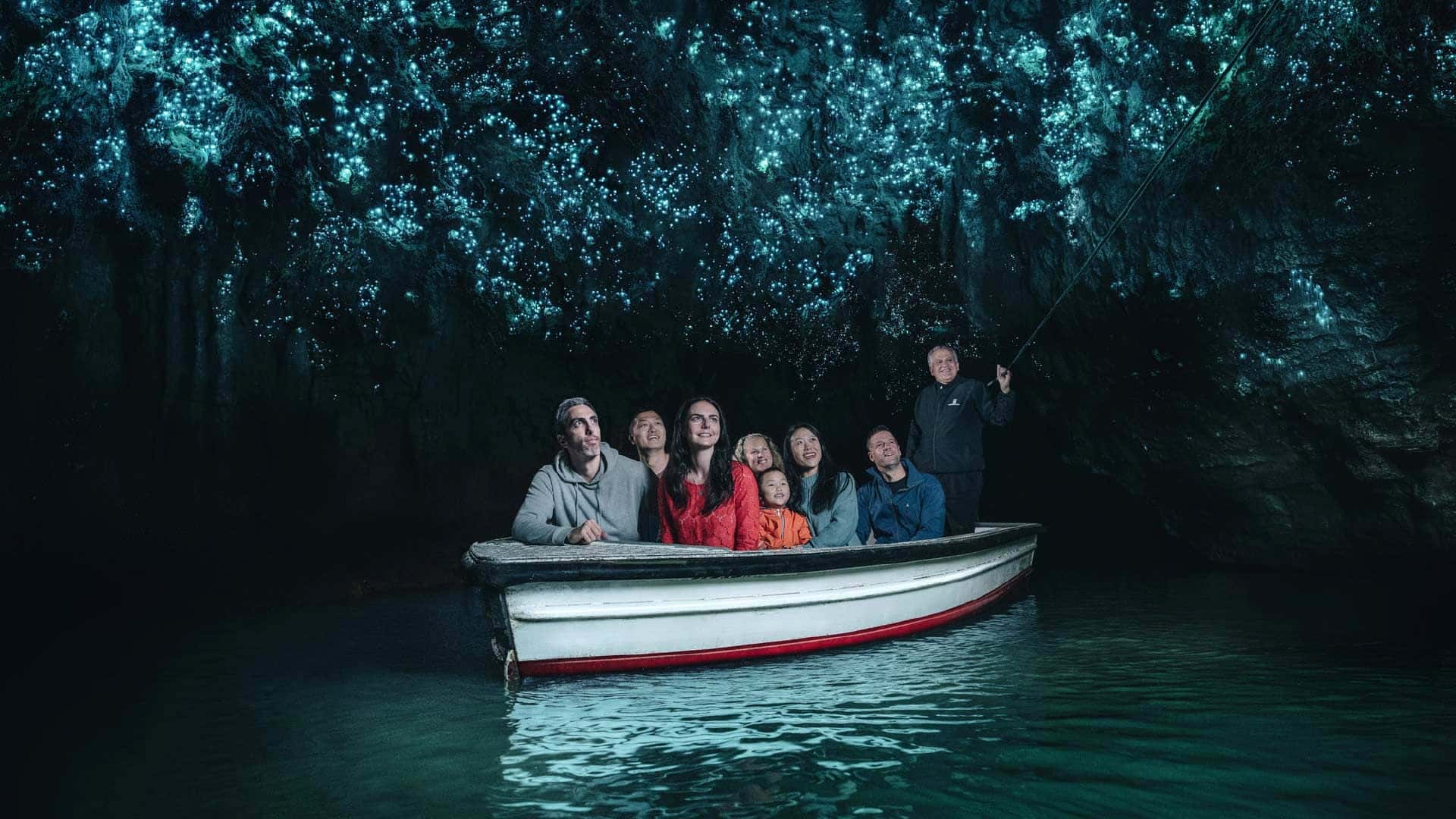 Adventure Tours for 18 to 30-Somethings
Glowworm Cave Tour

Take time to let your eyes adapt and you will be rewarded with the soft glow of many thousands of glowworms within our cave. After a mesmerising boat ride through the cave, your tour then heads into the Cave of the Spirit.
Walk through a lovely succession of chambers to find speleothems, fossil remains of extinct moa, and cathedrals filled with natural light, softly falling to the floor. Spellbound Glowworm and Cave Tours offer you the opportunity to get up close and personal with glowworms in their natural habitat. You will even have the opportunity to take photos within the cave, something that you will not be able to do elsewhere in New Zealand.
See more about this activity provider here, however in order to ensure bookings work within your trip itinerary, please book directly with your guide on tour.