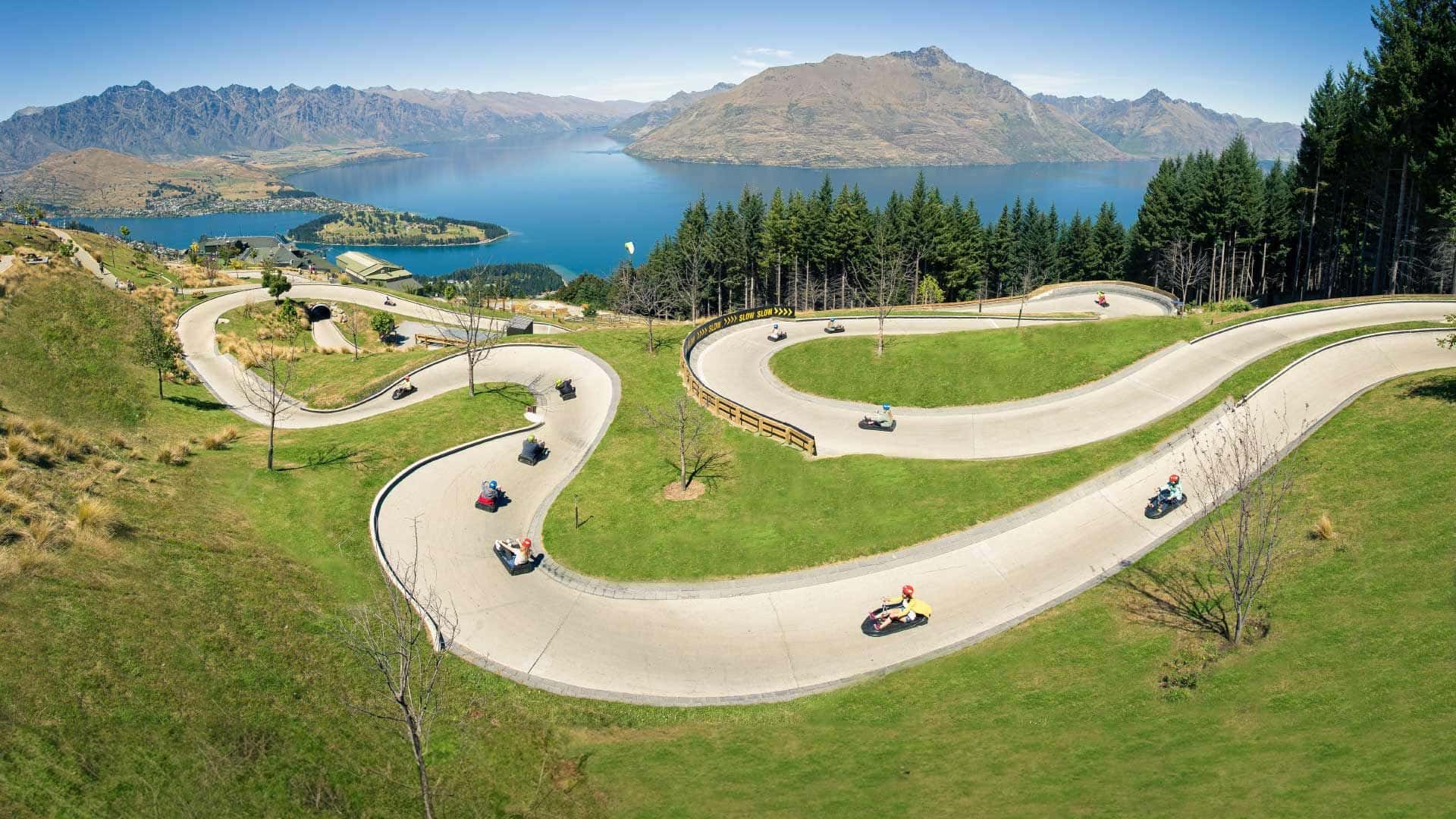 Adventure Tours for 18 to 30-Somethings
Gondola & Luge

There is plenty to keep you entertained while you take in the scenery at Skyline Queenstown. Take a ride with the Skyline Gondola to the top of Bob's Peak and immerse yourself in the panoramic views of Queenstown and the surrounding mountains.
When you get to the top, discover a host of activities on offer. Head to the Luge Top Station, hop on the purpose-built Luge carts, and take an exciting, downhill ride on over 800 metres of banked corners, tunnels, and dippers. The purpose-built tracks offer you a thrilling ride down one of the most scenic slopes in Queenstown.
See more about this activity provider here, however in order to ensure bookings work within your trip itinerary, please book directly with your guide on tour.