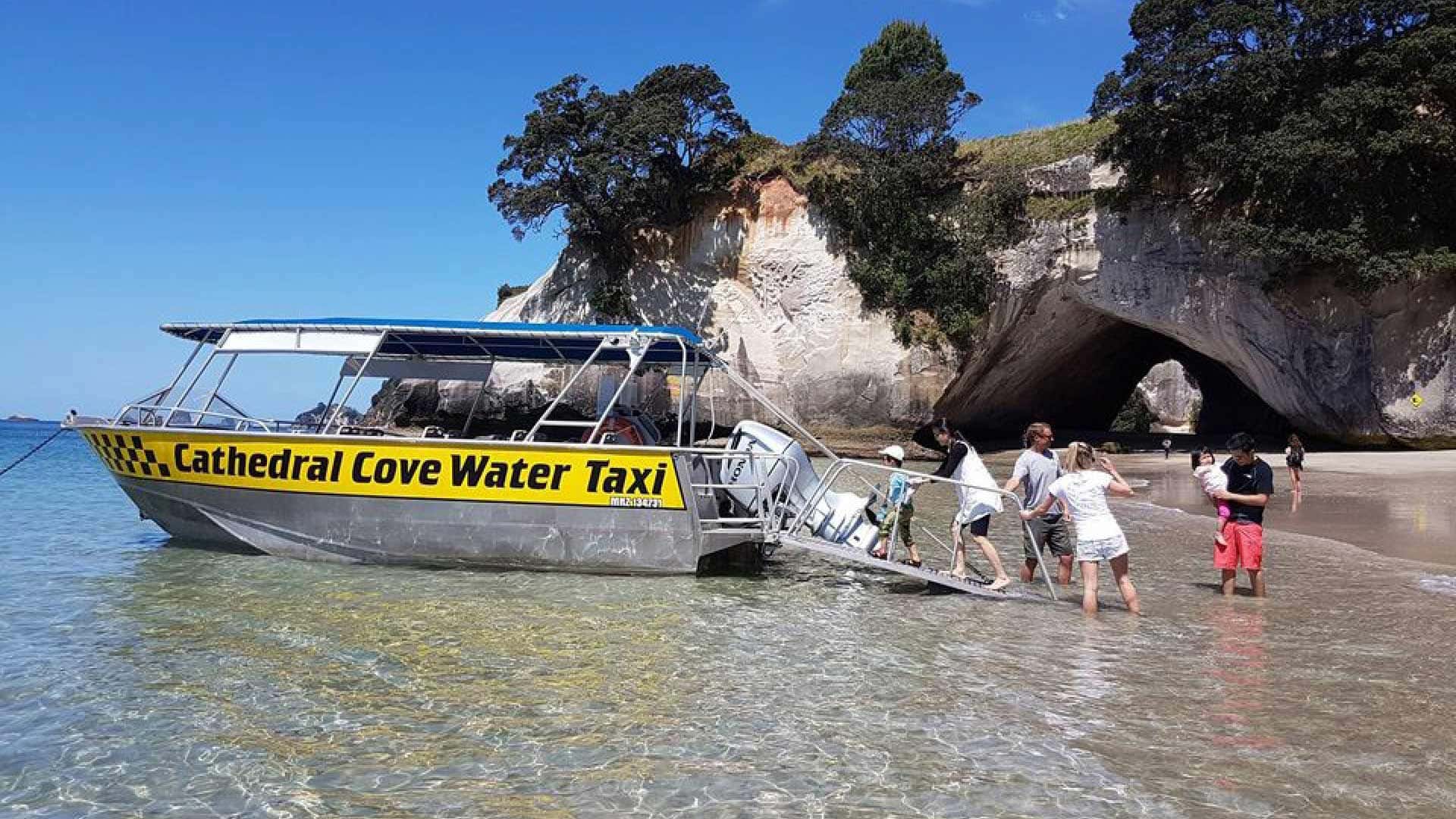 Adventure Tours for 18 to 30-Somethings
Hahei Water Taxi

Make the trip to Cathedral Cove that much easier by taking a water taxi to the world-famous cave archway. This convenient service operates daily, every 30-minutes, and will have you to Cathedral Cove in 10 minutes.
Cathedral Cove Water Taxi's take the hard work out of accessing Cathedral Cove and leave more time for you to explore the pristine Coromandel beaches.
See more about this activity provider here, however in order to ensure bookings work within your trip itinerary, please book directly with your guide on tour.