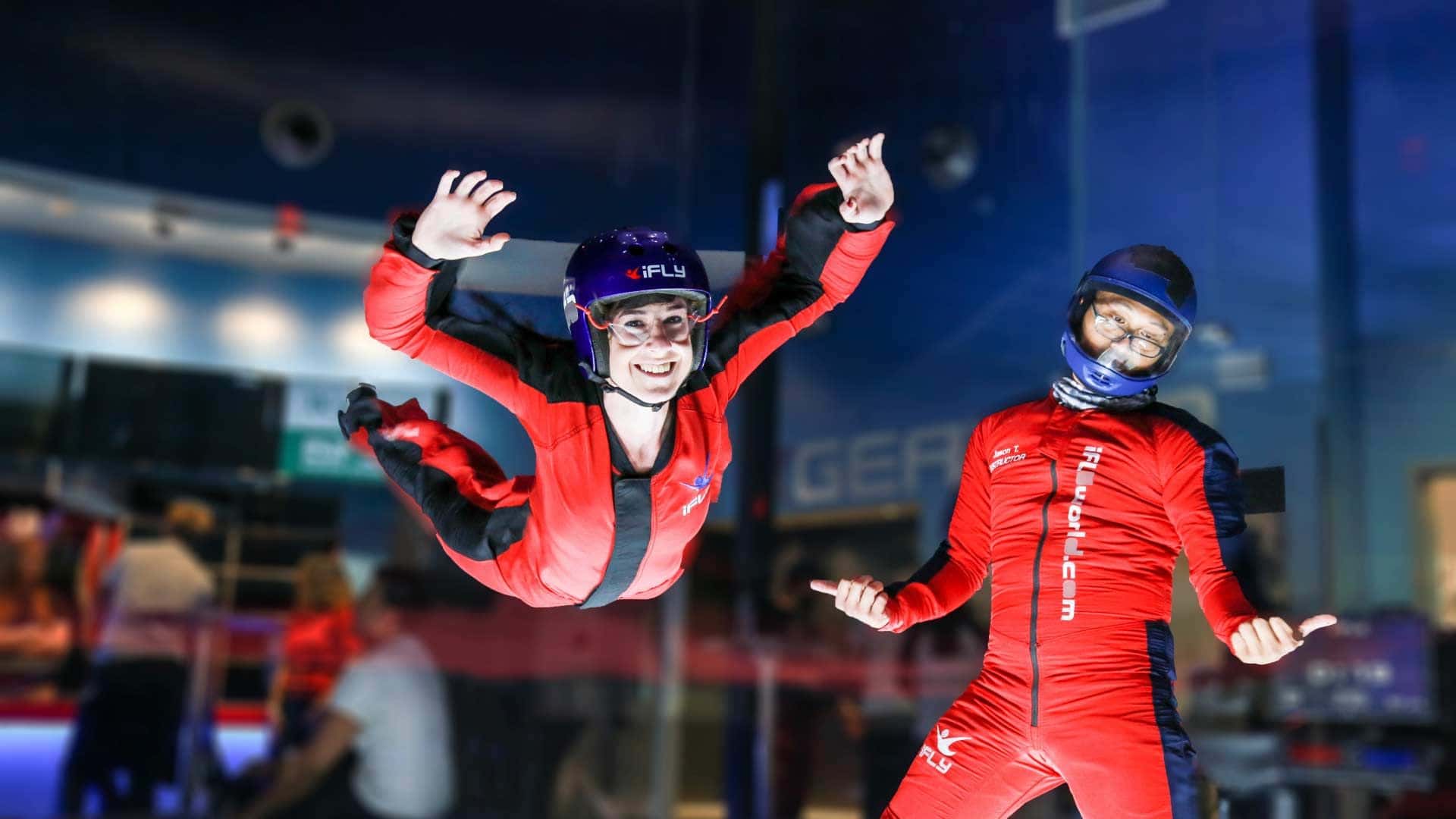 Adventure Tours for 18 to 30-Somethings
Indoor Skydiving

Experience the rush of 100% pure human flight at iFLY, New Zealand's only indoor skydiving attraction and Queenstown's most exhilarating adrenaline experience. When you come to iFLY Indoor Skydiving get ready to be blown away – literally.
It's thrilling. It's amazing. Experience the feeling of freefall as you float on a smooth cushion of air. There's no parachute, no jumping, and nothing attaching you to planet Earth. It's just you FLYING in the heart of the world's adventure capital. Super fun, super safe and super cool.
See more about this activity provider here, however in order to ensure bookings work within your trip itinerary, please book directly with your guide on tour.