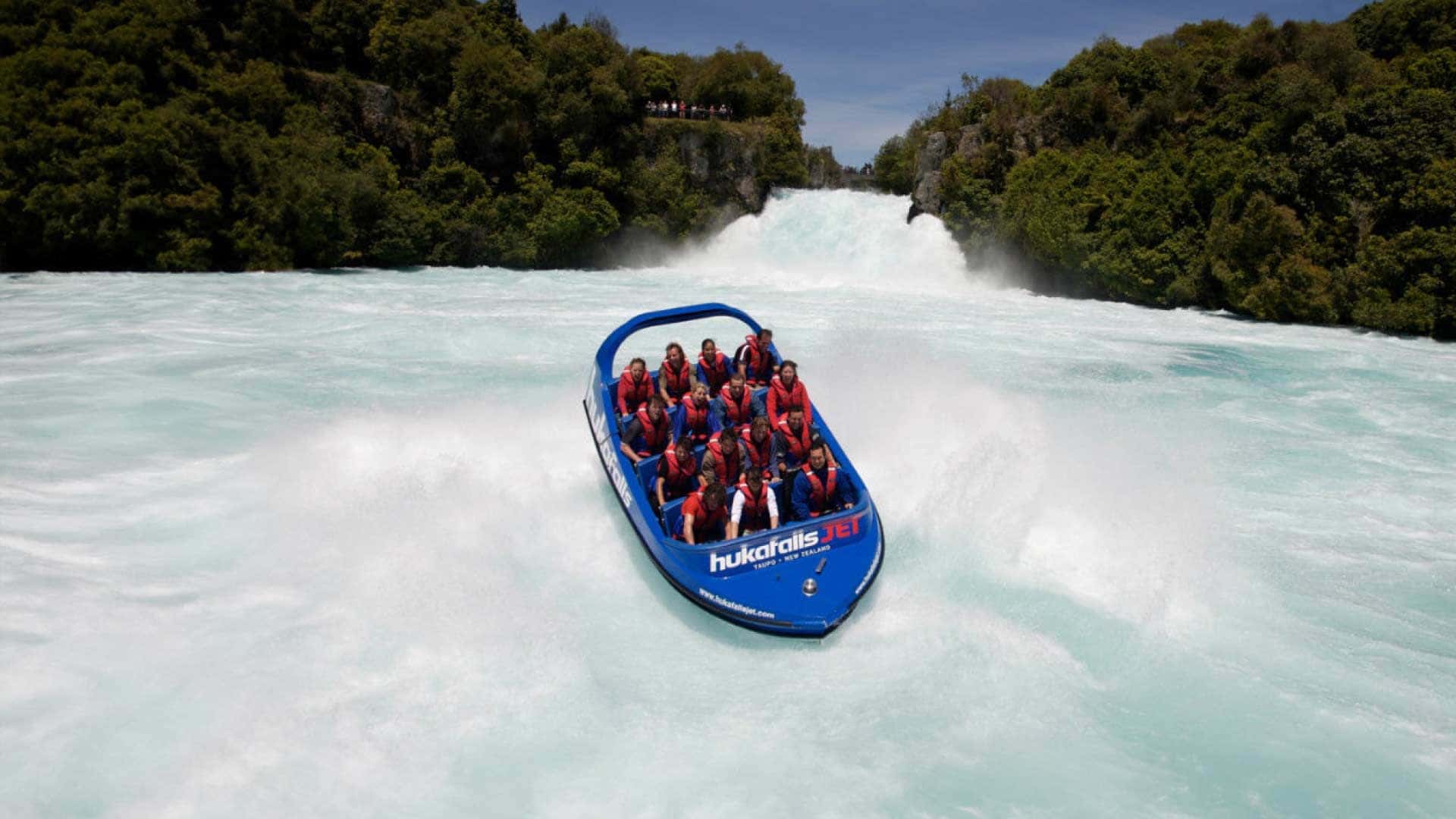 Adventure Tours for 18 to 30-Somethings
Jet Boating Huka Falls

Strap in and get ready for the ride of your life; feel the power of jet boating on this exhilarating tour of Huka Falls. Experience crazy stunts in the rushing white water at the base of the spectacular falls – this truly is an activity you can't miss.
The Huka Falls jet operates on the Waikato River where you'll get to marvel at the unique sight of clouds of steam that rise from where Taupo's hot streams meet the river. Feel the wind rush through your hair as your jet reaches insane speeds weaving through the river's narrow canals, piloted by your skilled, experienced driver. You'll get to enjoy dizzying manoeuvres as your driver plays in the white water of the falls – this is a must-do while in Taupo.
See more about this activity provider here, however in order to ensure bookings work within your trip itinerary, please book directly with your guide on tour.