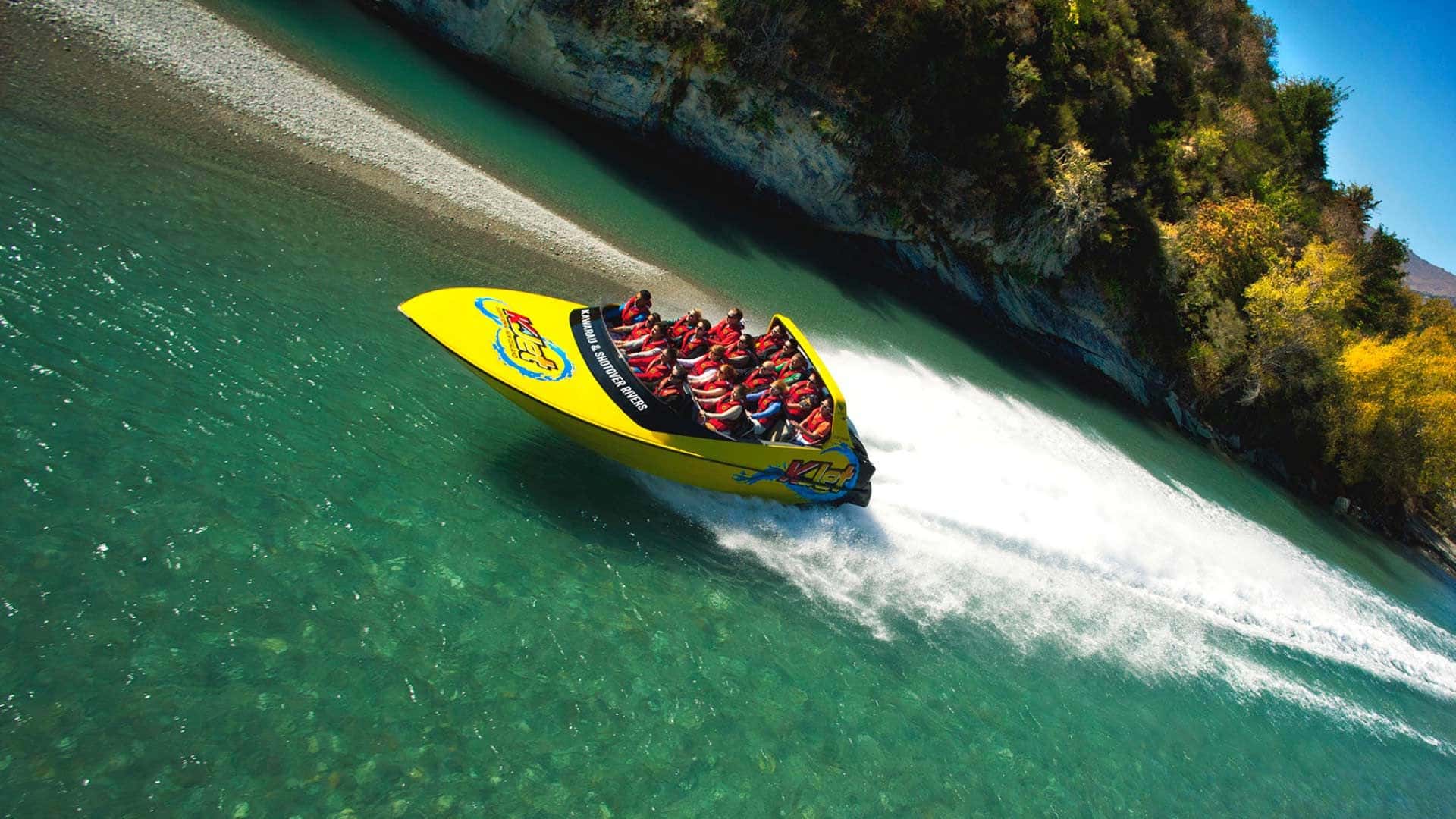 Adventure Tours for 18 to 30-Somethings
K Jet

Get ready for an insane 60-minute high-speed Jet boat ride across three waterways travelling at speeds of up to 95kph on the fastest and meanest Jet boats in town. Blast across Lake Wakatipu and down the world-famous Kawarau and Shotover Rivers with 45km of unforgettable thrills, 360 degree spins and adrenaline in one of the world's most stunning locations.
Firstly, your twin engine Jet boat roars across crystal clear Lake Wakatipu at breath-taking speed, surrounded by majestic mountains and mesmerising scenery. Then you zoom under the Kawarau Dam onto the deep green waters of the Kawarau River, complete with lots of 360° spins. Next, the adventure heightens as your driver navigates the fast-moving currents of the narrow braided Shotover River, racing up the shallow channels at speeds of up to 95KPH in water that's often less than 5-10cm deep.
See more about this activity provider here, however in order to ensure bookings work within your trip itinerary, please book directly with your guide on tour.