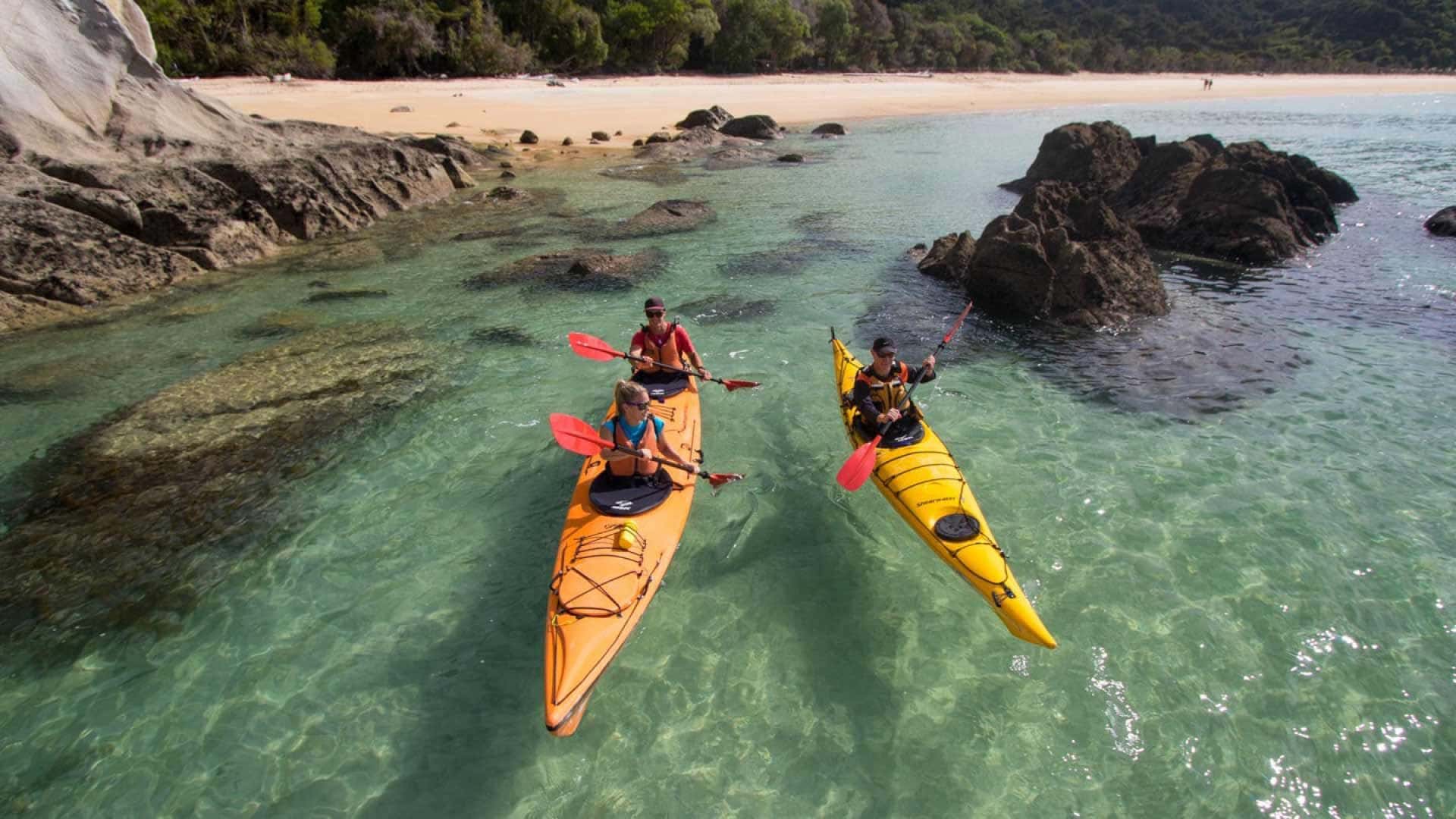 Adventure Tours for 18 to 30-Somethings
Kayak & Water Taxi

Enjoy a guided kayaking trip into the Abel Tasman National Park from Marahau to Observation Beach. After a relaxing lunch break, take the water taxi for a scenic cruise back to Marahau Beach. Along the way, you will see the beaches and islands of the Astrolabe region, including the local wildlife.
This quality kayak and water taxi scenic cruise tours allows you to see the most of the National Park is just half a day. You'll be able to explore the beautiful golden beaches, peaceful coves and lagoons, offshore islands with wildlife and birdlife encounters along the way.
See more about this activity provider here, however in order to ensure bookings work within your trip itinerary, please book directly with your guide on tour.