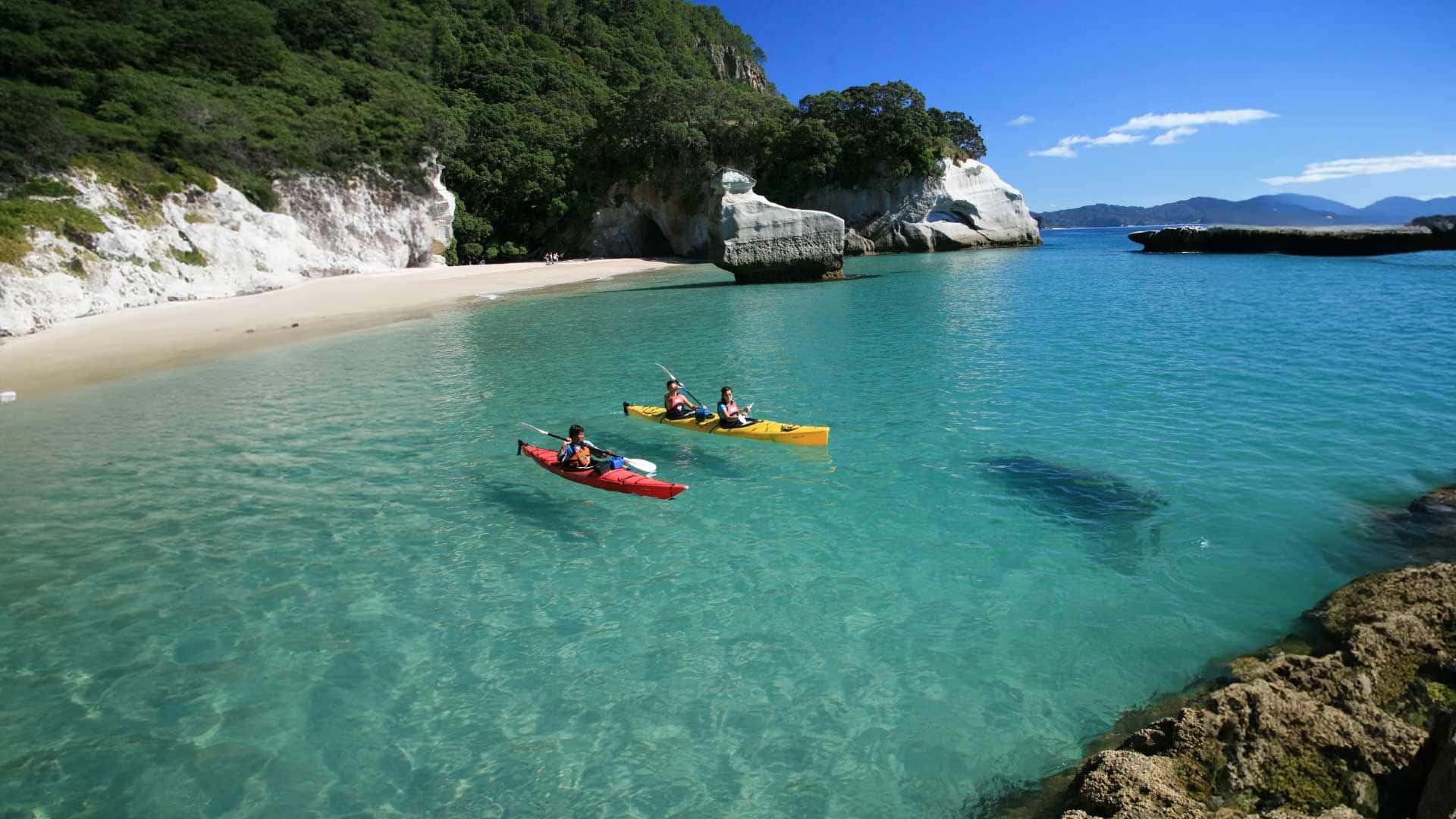 Adventure Tours for 18 to 30-Somethings
Kayaking Tour

The Te Whanganui-A-Hei Marine Reserve opens up a sea kayaking paradise full of beaches, islands, and rock gardens that are just waiting to be explored. With modern sea kayaking equipment and qualified guides, Cathedral Cove Sea Kayaks guarantees an amazing experience every time.
No previous kayaking experience is required as their tours are tailored to suit all ages and abilities. Paddle through sea caves, interact with the local marine life, and discover the thrill of kayak sailing with the wind on your back. To top it off, you will then land at Cathedral Cove where you will be treated to world-famous cappuccinos and hot chocolates right on the beach.
See more about this activity provider here, however in order to ensure bookings work within your trip itinerary, please book directly with your guide on tour.