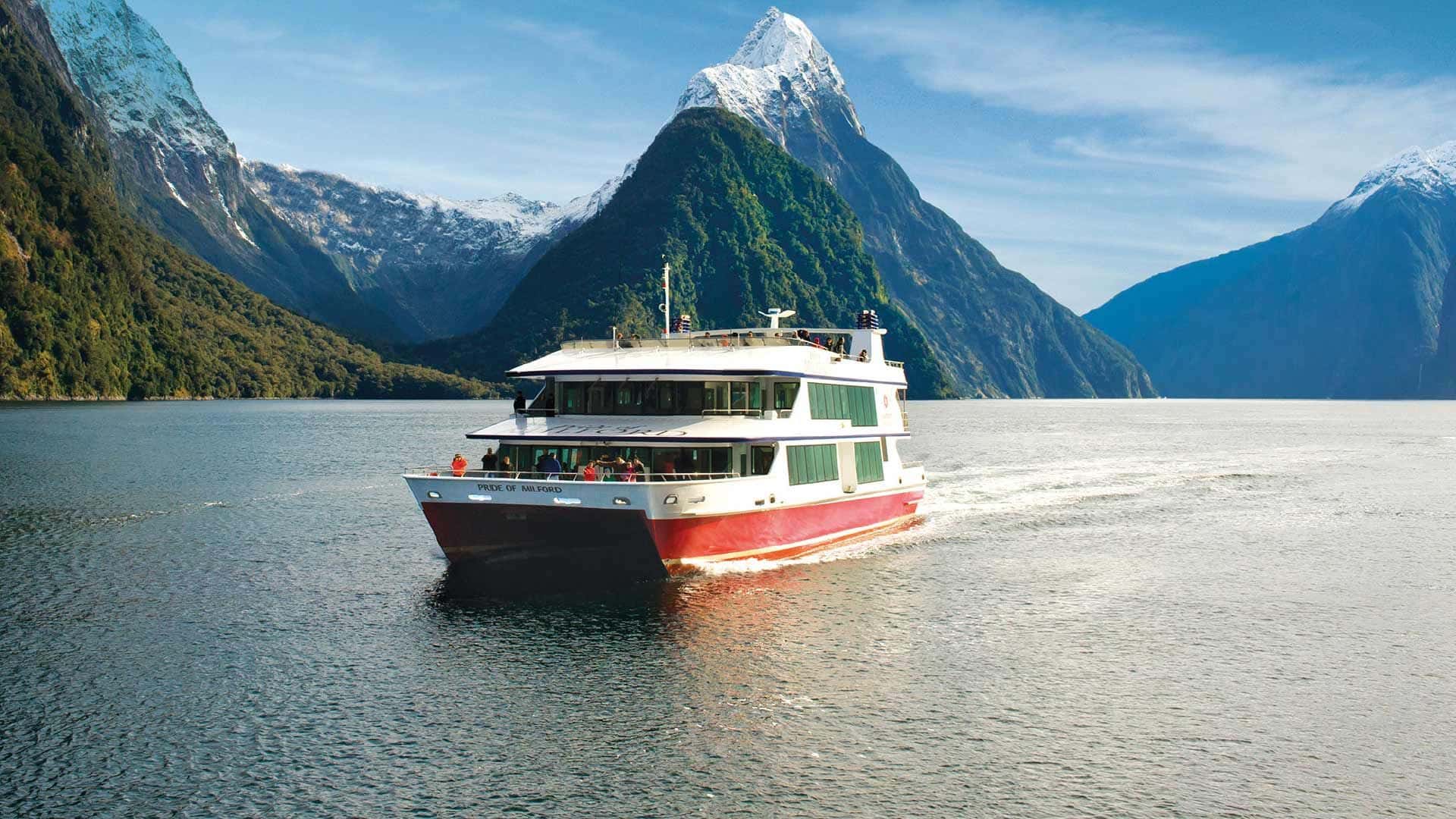 Adventure Tours for 18 to 30-Somethings
Milford Sound Cruise

Considered to be the 8th wonder of the world, the Milford Sound is one of those natural environments that has to be seen to be believed. Experience the natural wonders of Milford Sound on board a Southern Discoveries Cruise. The towering mountain ranges encompass the beautiful fiord and Southern Discoveries provide the most luxurious ways to see it by boat.
Cruise the full length of the fiord in comfort on modern, spacious catamarans with comfortable indoor seating and large, tall windows for panoramic viewing. Your cruise captain will take you up to waterfalls, and provide commentary all whilst you marvel at the sights and enjoy a hot drink. Enjoy a large and wide open outdoor, upper-level deck for excellent wildlife viewing including seals, dolphins, and penguins when in season.
See more about this activity provider here, however in order to ensure bookings work within your trip itinerary, please book directly with your guide on tour.