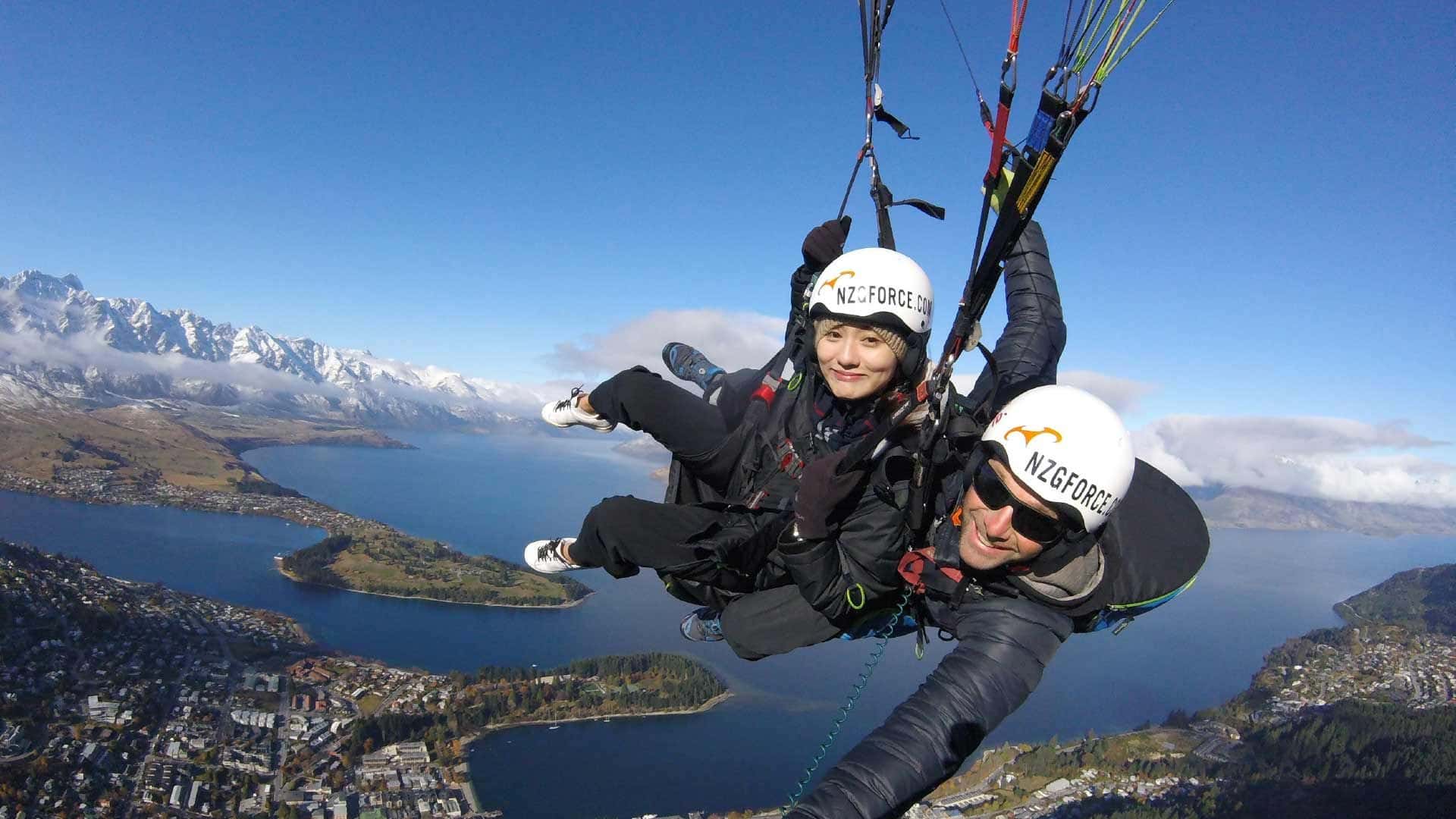 Adventure Tours for 18 to 30-Somethings
Paragliding

Fly with the largest and most experienced paragliding company in New Zealand, G Force. Take off from the top of the Skyline Gondola and enjoy the ultimate flight with spectacular views of Lake Wakatipu, the mountains, forests and Queenstown itself with this paragliding experience.
You can choose to take your flight early morning and watch the sunrise as you glide over Queenstown or opt to take a flight during the day over the hustle and bustle of the town. And the GFORCE Experience is tailored to you. So, let your pilot guide you while you soak in your surroundings!
See more about this activity provider here, however in order to ensure bookings work within your trip itinerary, please book directly with your guide on tour.