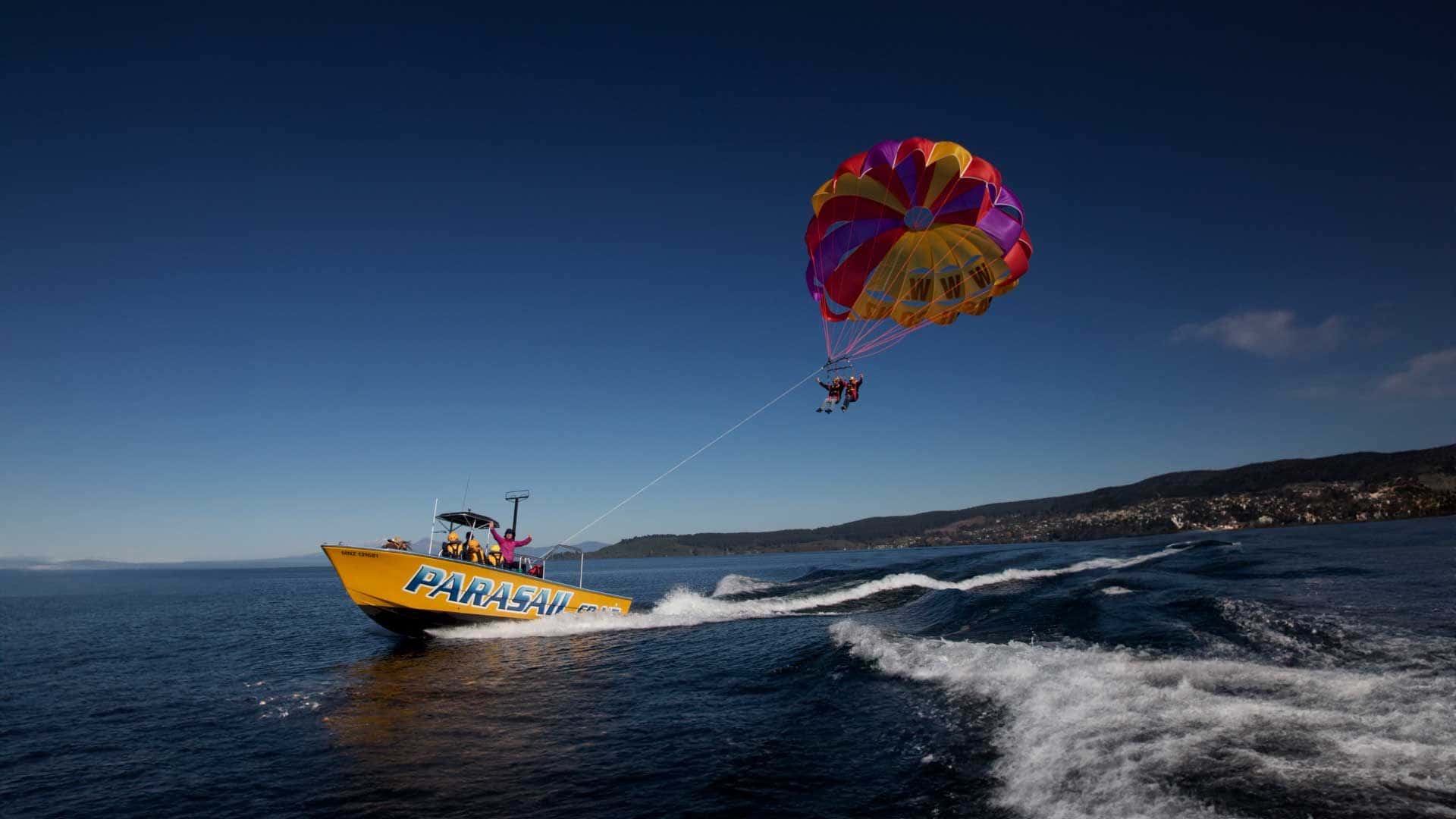 Adventure Tours for 18 to 30-Somethings
Parasailing Taupo

Looking for exciting things to do while visiting Taupo? Then look no further! Parasailing is one of New Zealand's top-rated activities and with Big Sky Parasail, you're in great hands. Want to fly solo or with a friend or two? No problem as long as you're over 70 kgs. You can fly up to 1000 feet for stunning views of Lake Taupo.
All flights are 12 minutes long and come with an optional 'freefall' decent. Enjoy an optional refreshing dip in the clear lake waters with the Big Sky dip near the end of your flight. Rise into the air behind the boat and enjoy the peaceful silence of the skies. Take in the panoramic views of Lake Taupo and the tranquil waters below while you drift through the clouds.
See more about this activity provider here, however in order to ensure bookings work within your trip itinerary, please book directly with your guide on tour.