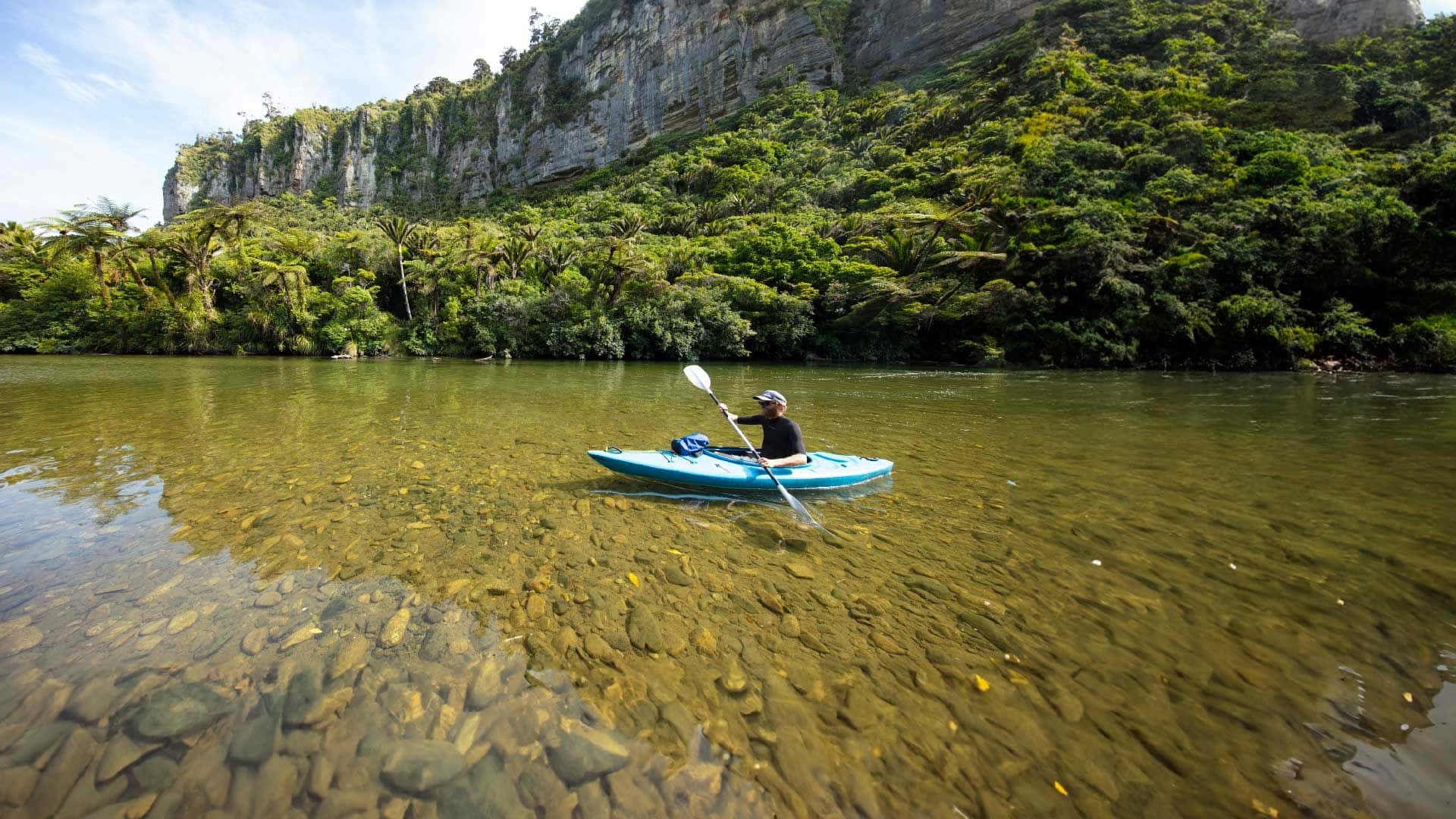 Adventure Tours for 18 to 30-Somethings
Punakaiki Kayak

Waka Puna is the activities headquarters for Punakaiki. Based only 1km north of the famous Pancake Rocks beside the beach camp, it's the recreation station for beginners to the more adventurous.
We offer kayaks and paddle board rentals with all the safety gear and advice for you to explore the amazing jungle and rock formations up the Pororari River into the Paparoa National Park. Make a paddle & pedal combo with our e-bike cruisers and explore the coast and inland tracks to really get a feel for this piece of paradise.
See more about this activity provider here, however in order to ensure bookings work within your trip itinerary, please book directly with your guide on tour.