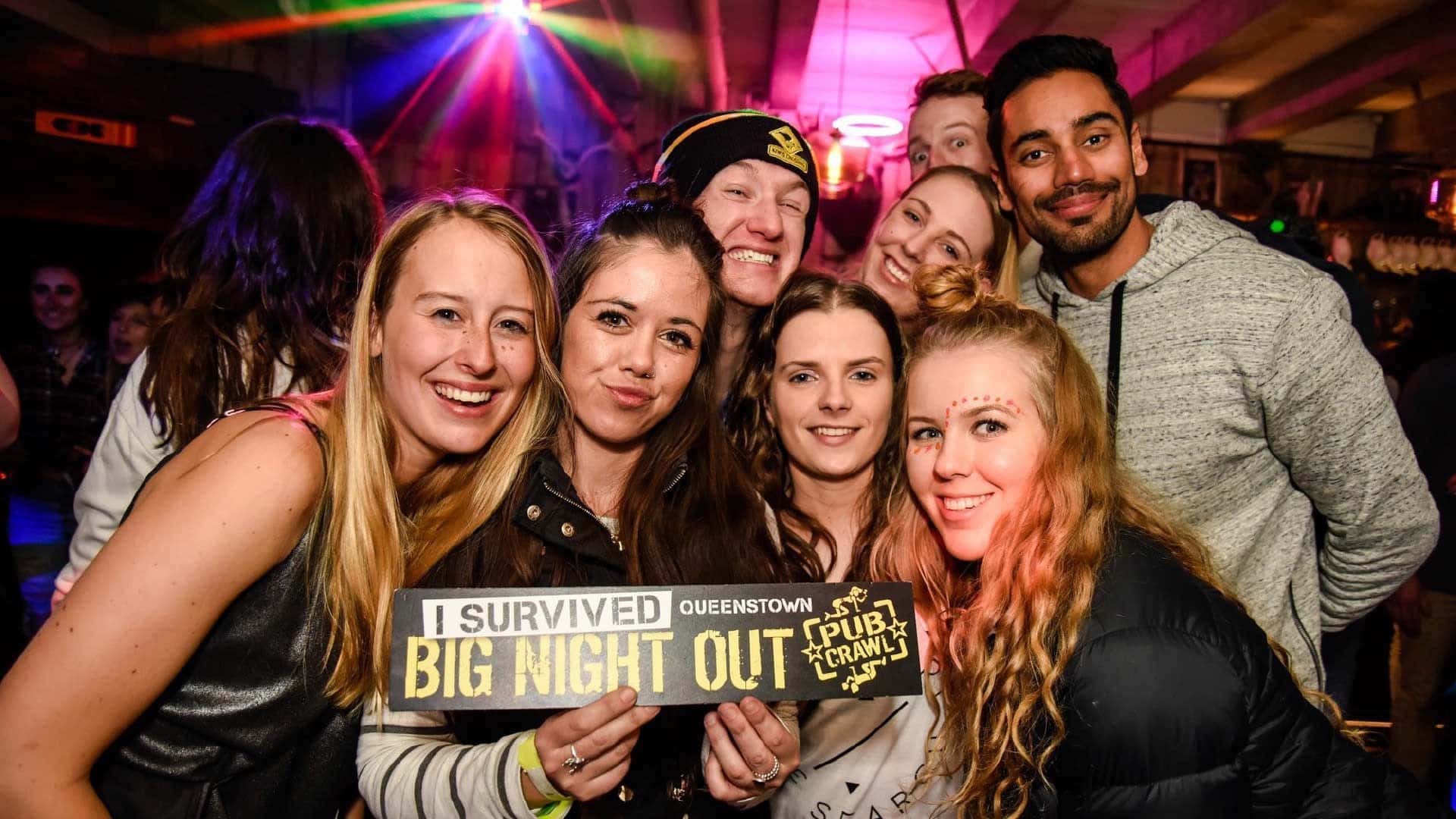 Adventure Tours for 18 to 30-Somethings
Queenstown Pub Crawl

How does awesome food, drinks, activity discounts and hilarious party games sound to you? Join Queenstown's favourite bar crawl and explore the best party spots Queenstown has to offer.
During the crawl, you will be taken to 5 of the hottest places in town. On Wednesdays, wrap up warm to enjoy the Ice Crawl which includes a stop at Minus 5, the frozen bar located in the heart of Queenstown. Get ready to make a whole lot of new friends and embark on a night that you may or may not never forget!
See more about this activity provider here, however in order to ensure bookings work within your trip itinerary, please book directly with your guide on tour.