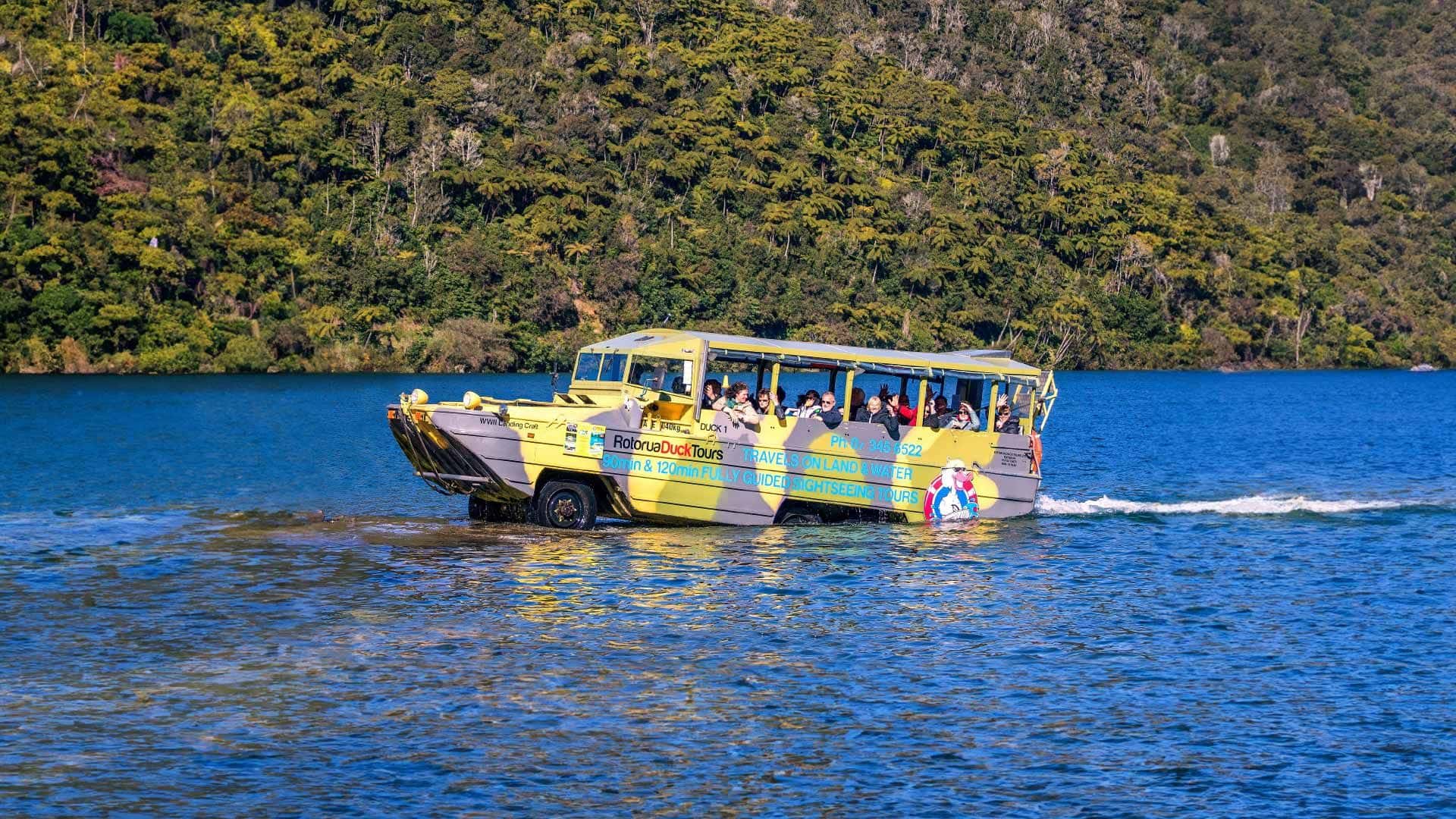 Adventure Tours for 18 to 30-Somethings
Rotorua Duck Tours

Rotorua City & Walks
Experience the thrill of riding in New Zealand's only genuine operating WW2 landing craft and seeing beautiful scenery en route, it promises to be a real highlight of your time in Rotorua.
Tarawera & Lakes Eco Tour
More laughs, more information with more splashdowns. The Tarawera and Lakes Tour is the best way to experience the Rotorua lakes and learn about the history of the land and the people that shaped our area. Loved by young and old for almost two decades.
See more about this activity provider here, however in order to ensure bookings work within your trip itinerary, please book directly with your guide on tour.