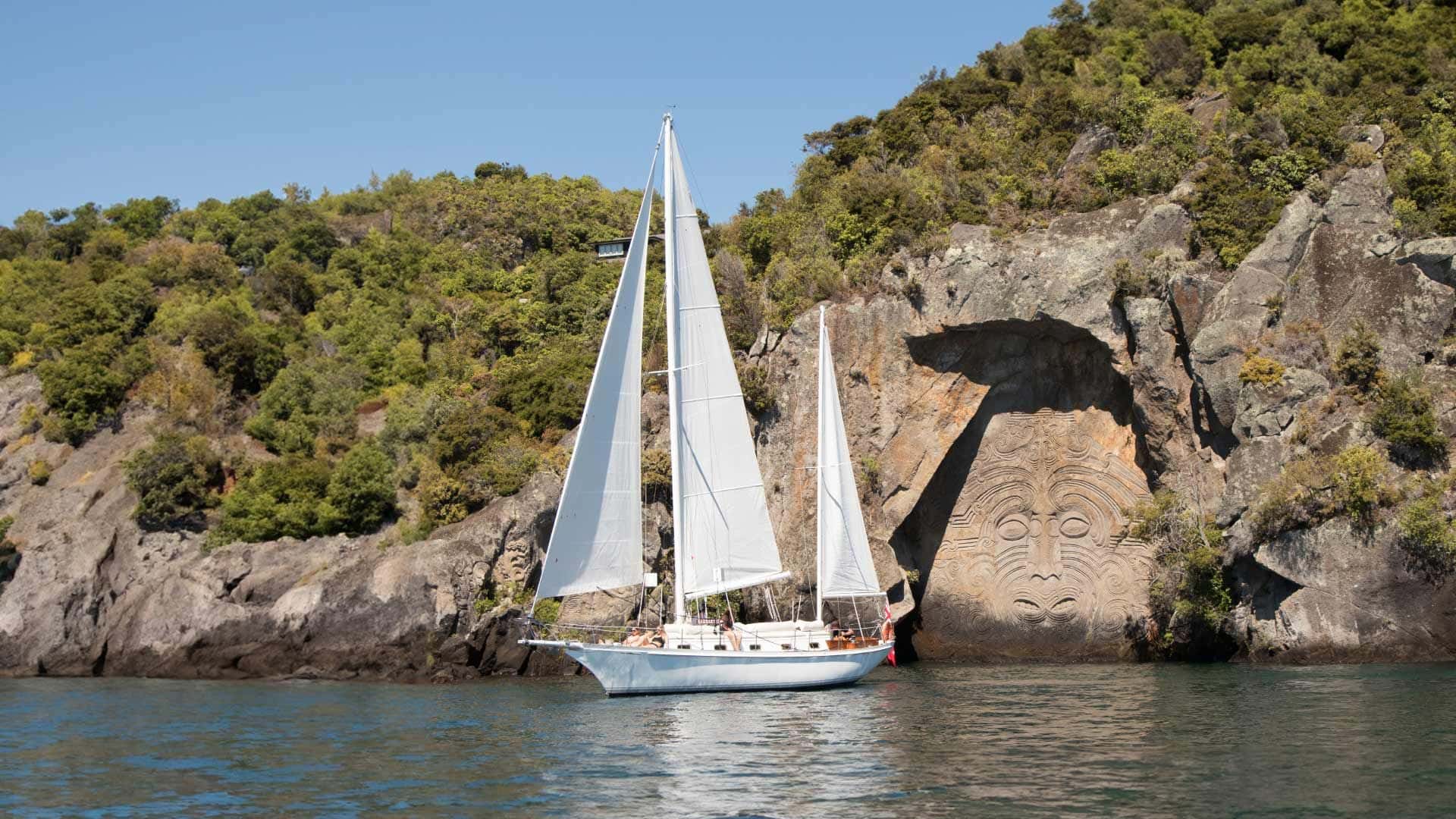 Adventure Tours for 18 to 30-Somethings
Sail Lake Taupo

Sail the Southern Hemisphere's largest freshwater lake in style, aboard a classic sailing yacht with Sail Barbary. Learn about Maori stories and history that shaped New Zealand while you cruise through Lake Taupo's calm waters. This trip really is a must-do in Taupo, with its fantastic staff, eco-friendly boats and remarkable sights.
You'll get to cruise along the lake to the incredible 14-metre-high Maori Rock Carvings in Mine Bay, where in summer, you can have a dip in the gorgeous clear waters of the bay. In typical laid-back Kiwi style, you'll get to relax and sit back while your skipper tells you all about the history of Taupo and the Maori Rock Carvings.
See more about this activity provider here, however in order to ensure bookings work within your trip itinerary, please book directly with your guide on tour.