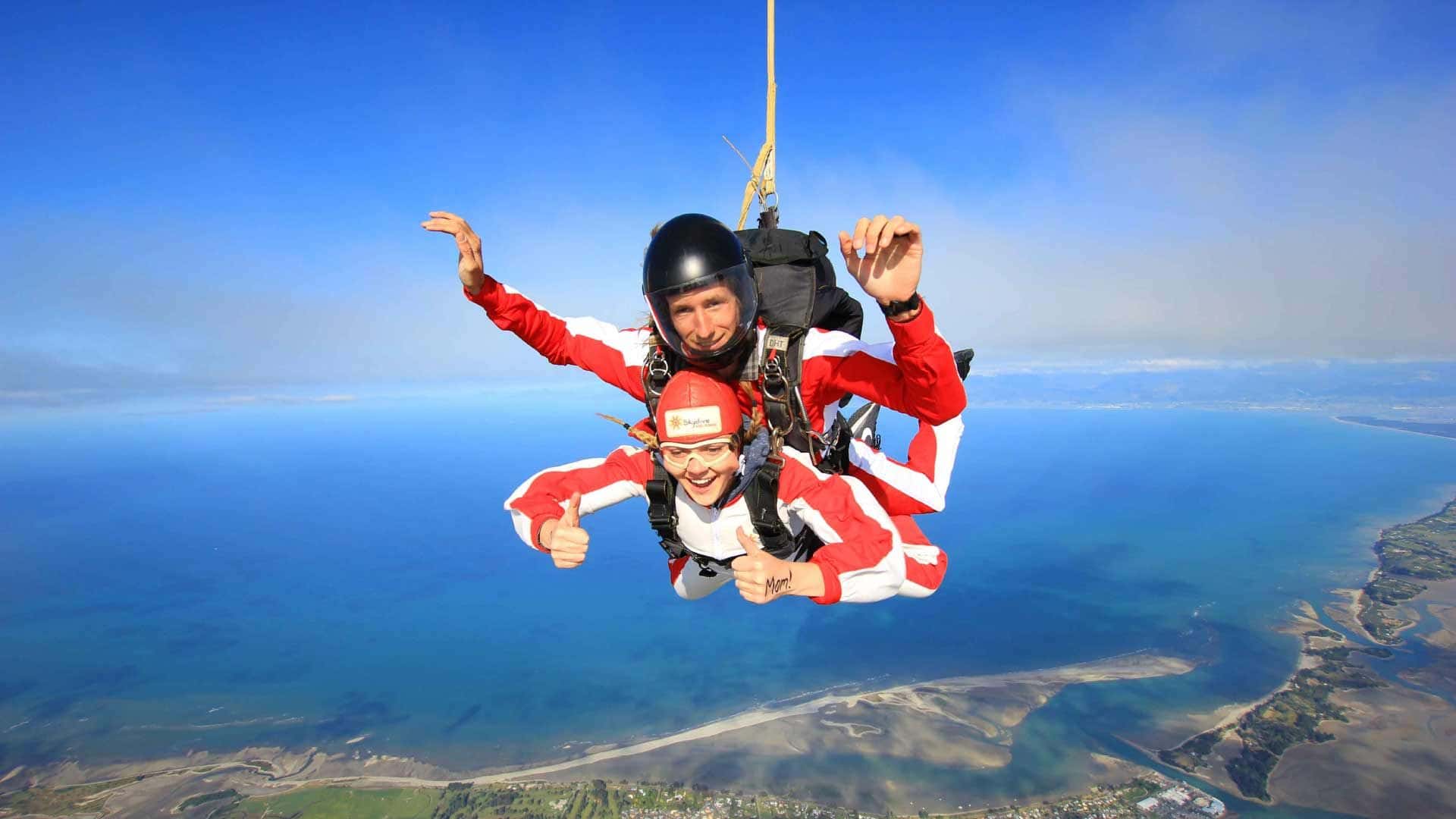 Adventure Tours for 18 to 30-Somethings
Skydive Abel Tasman

This Kiwi family-owned business has been around for 25 years and with nearly 100,000 jumps under their belt, it's safe to say they're experienced. Jump from 9,000ft, 13,000ft or 16,500ft over the beautiful coastal paradise that is Abel Tasman – New Zealand's smallest National Park.
The only skydive spot in New Zealand with views of both islands, Skydive Abel Tasman's jump zone offers vistas like no other. So face your fears and gear up for the jump of your life!
See more about this activity provider here, however in order to ensure bookings work within your trip itinerary, please book directly with your guide on tour.