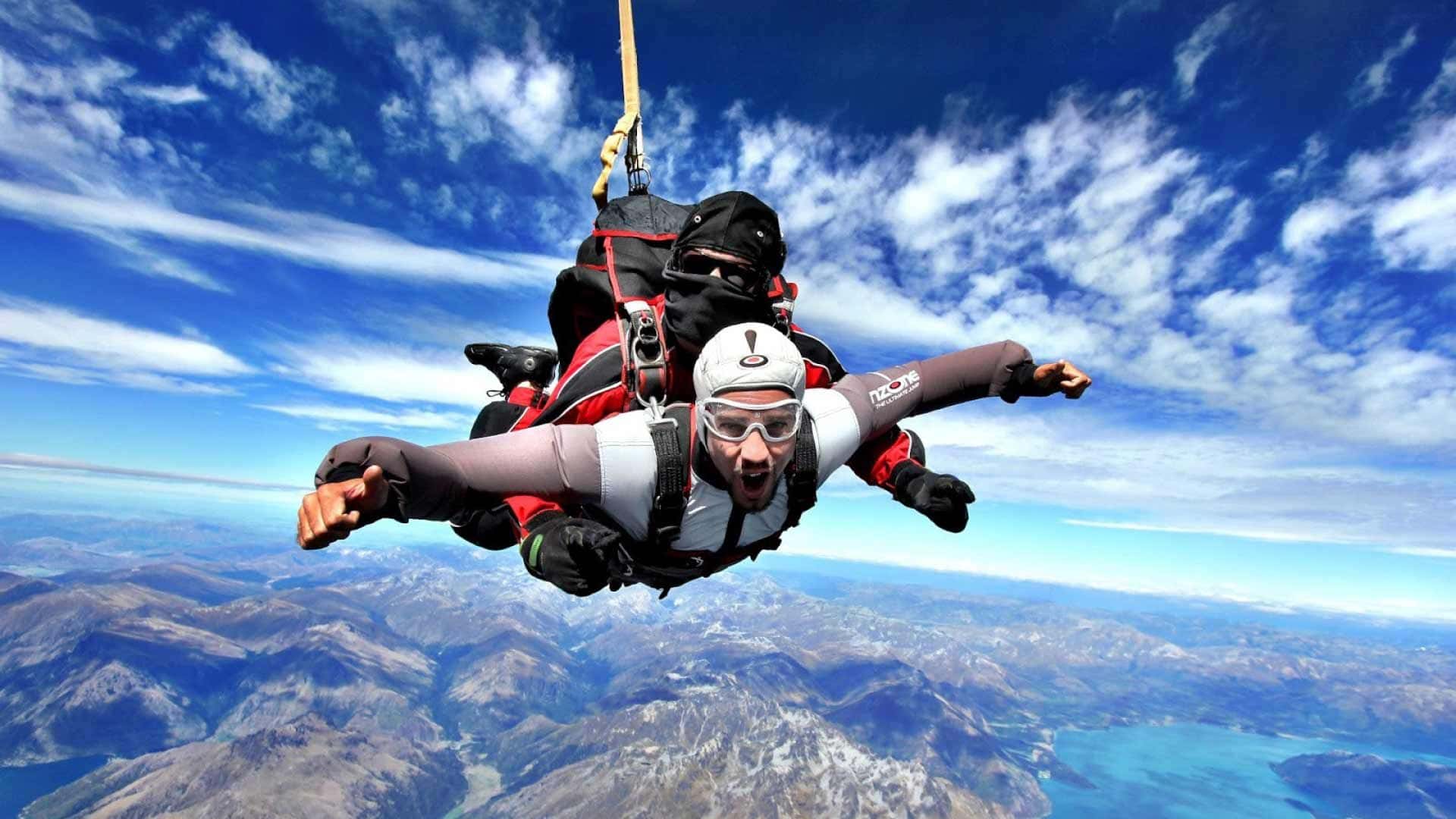 Adventure Tours for 18 to 30-Somethings
Skydiving Queenstown

Skydive at Nzone for the ultimate adventure activity in Queenstown! We know it takes courage and a certain kind of person to jump from an aircraft into thin air. But as the team at Nzone says, #embracethefear! Just imagine that epic birds eye view you'll have of the Queenstown's mountains and lakes.
Once in the zone, you and your jump master will freefall for up to 60 seconds toward the ground at 200km/h before your canopy is deployed for a far gentler glide back to Earth. And, when you've landed, you'll be able to view your skydive experience and relive it all over again!
See more about this activity provider here, however in order to ensure bookings work within your trip itinerary, please book directly with your guide on tour.