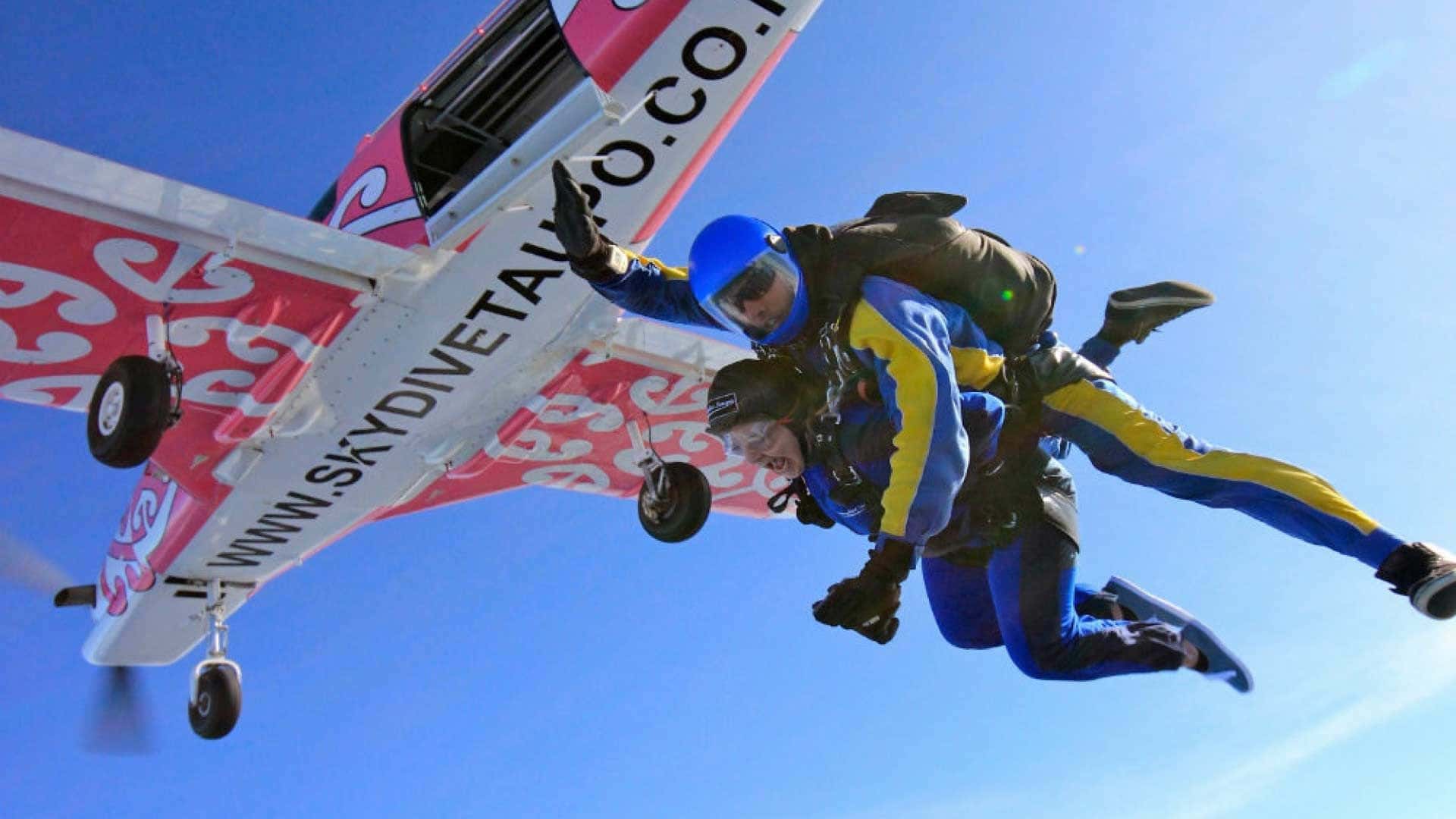 Adventure Tours for 18 to 30-Somethings
Skydiving Taupo

Skydive Taupo offers a skydive experience like no other, a ride in a limo and a pink plane to take you to altitude, this is certainly a unique and exciting experience to remember. With stunning views over Taupo, this skydive is a must-do. When you take on this heart-pounding challenge, you will get to make the jump from Skydive Taupo's unique pink aircraft at 9,000 ft, 12,000ft, or 15,000ft and freefall at insane speeds of up to 200km/hr.
Upon your flight to altitude, you will have the opportunity to witness breathtaking views over the stunning Lake Taupo, and New Zealand's most iconic volcanoes, Ruapehu, Ngauruhoe, and Tongariro.
See more about this activity provider here, however in order to ensure bookings work within your trip itinerary, please book directly with your guide on tour.