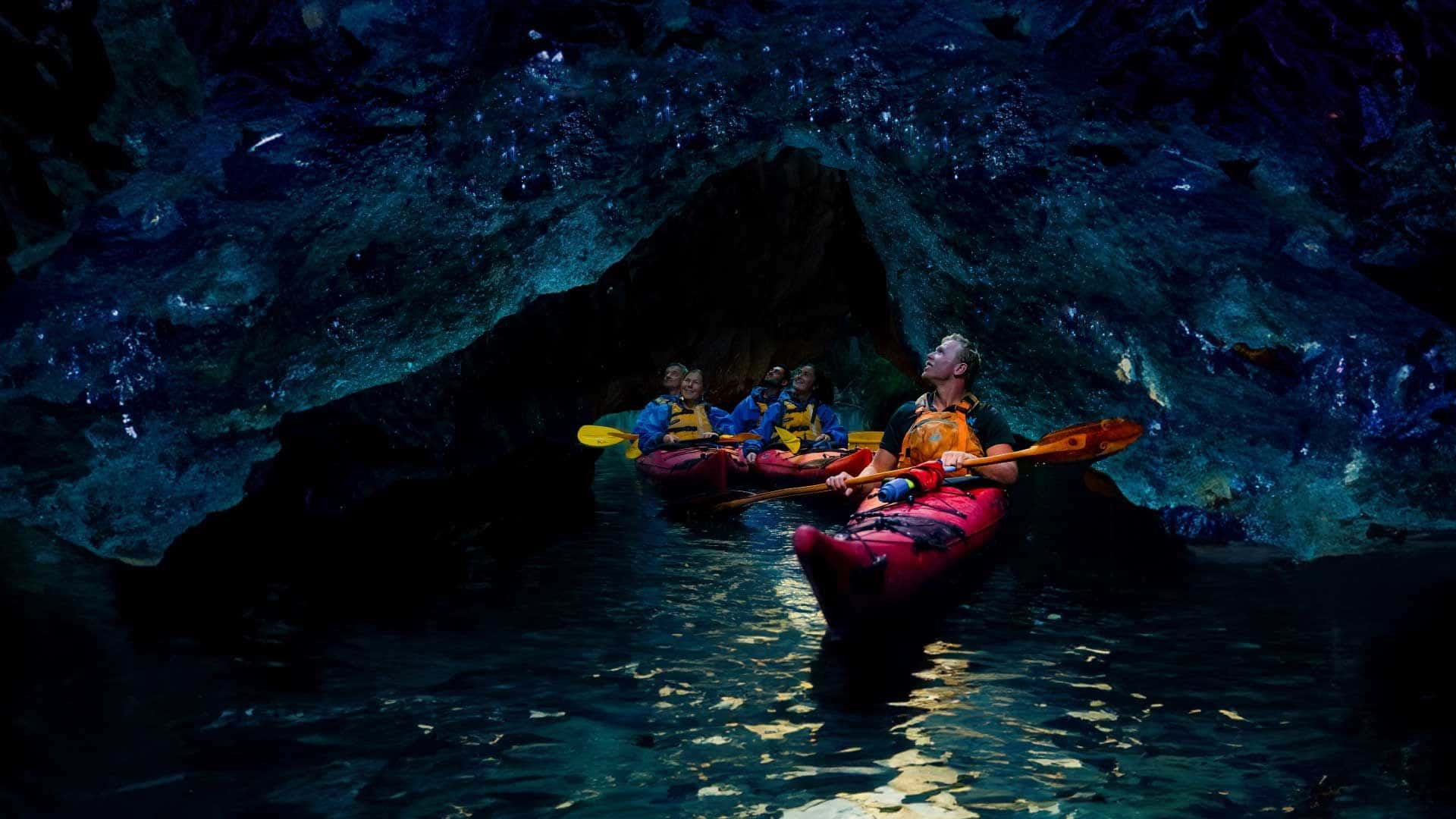 Adventure Tours for 18 to 30-Somethings
Starlight Gourmet Kayaking

Experience an evening adventure kayaking out over one of New Zealand's most stunning waterways, Lake Rotoiti. Take in the beautiful scenery, and abundant birdlife, and learn the myths and legends linked to the area as you paddle towards the magical Glowworm cave.
Paddle across the lake to the stunning Manupirua Hot Pools, which are only accessible by water. Here you will enjoy a freshly cooked BBQ dinner along with a delicious kiwi dessert. On the way to our hidden Glowworm cave, you will see how Lake Rotoiti is magically transformed by the moon and the twinkling stars above. This will, without a doubt, be the perfect end to your adventure!
See more about this activity provider here, however in order to ensure bookings work within your trip itinerary, please book directly with your guide on tour.