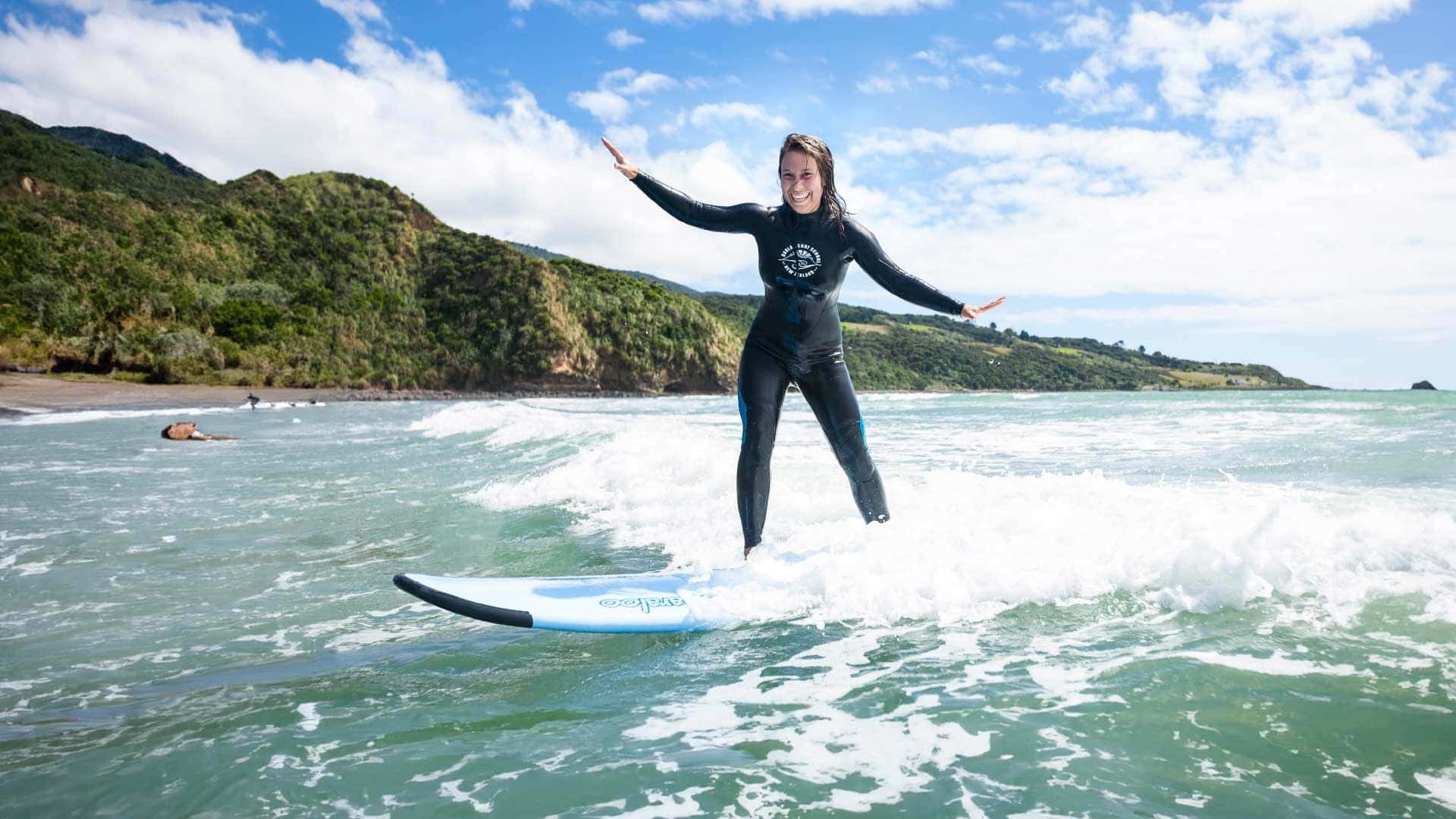 Adventure Tours for 18 to 30-Somethings
Surf Lessons

Learn to surf in this unique 3-hour lesson on one of New Zealand's best surf beaches. The interactive lesson includes one hour on land with your guide, learning the fundamentals of surfing, ocean awareness, etiquette, and water safety. Then you head into the waters for 2-hours of surfing fun.
Raglan Surf School is the only surf school in New Zealand that incorporates an interactive teaching technique that will have you riding the whitewater to glide along open-faced ground swells within your lesson.
See more about this activity provider here, however in order to ensure bookings work within your trip itinerary, please book directly with your guide on tour.