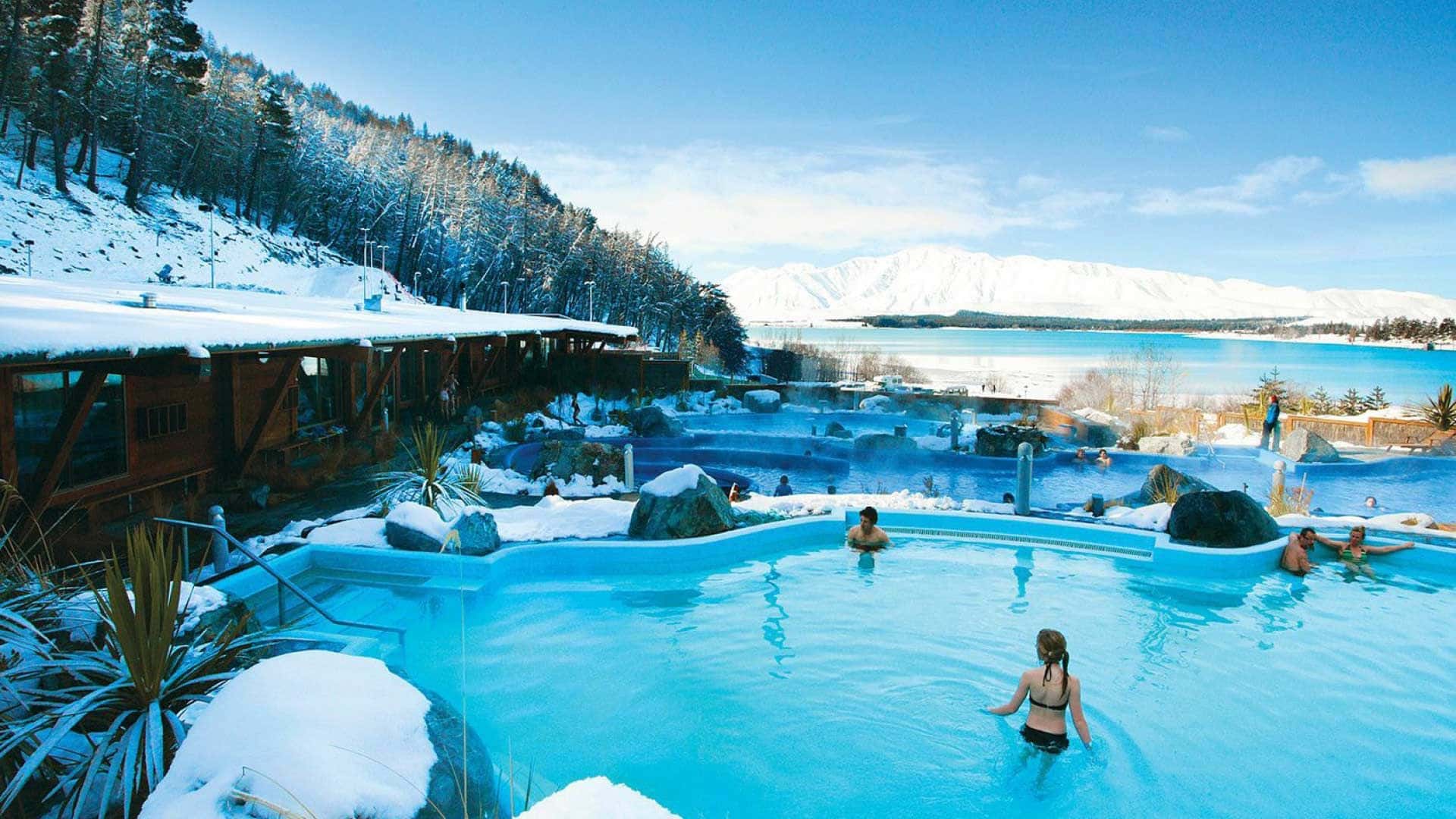 Adventure Tours for 18 to 30-Somethings
Tekapo Hot Springs

Experience the total relaxation of soaking in hot water in an alpine environment 720 metres above sea level. Each pool offers a different view; the brilliant blue of Lake Tekapo, sparse golden mountain ranges, pine forest, and the pure blue skies of the Mackenzie Region.
As the sun sets, watch the beautiful changing light and colours on the mountains and in the sky. By night, marvel at the dazzling stars of a dark sky reserve that encompasses Tekapo and the wider Mackenzie Region.
See more about this activity provider here, however in order to ensure bookings work within your trip itinerary, please book directly with your guide on tour.