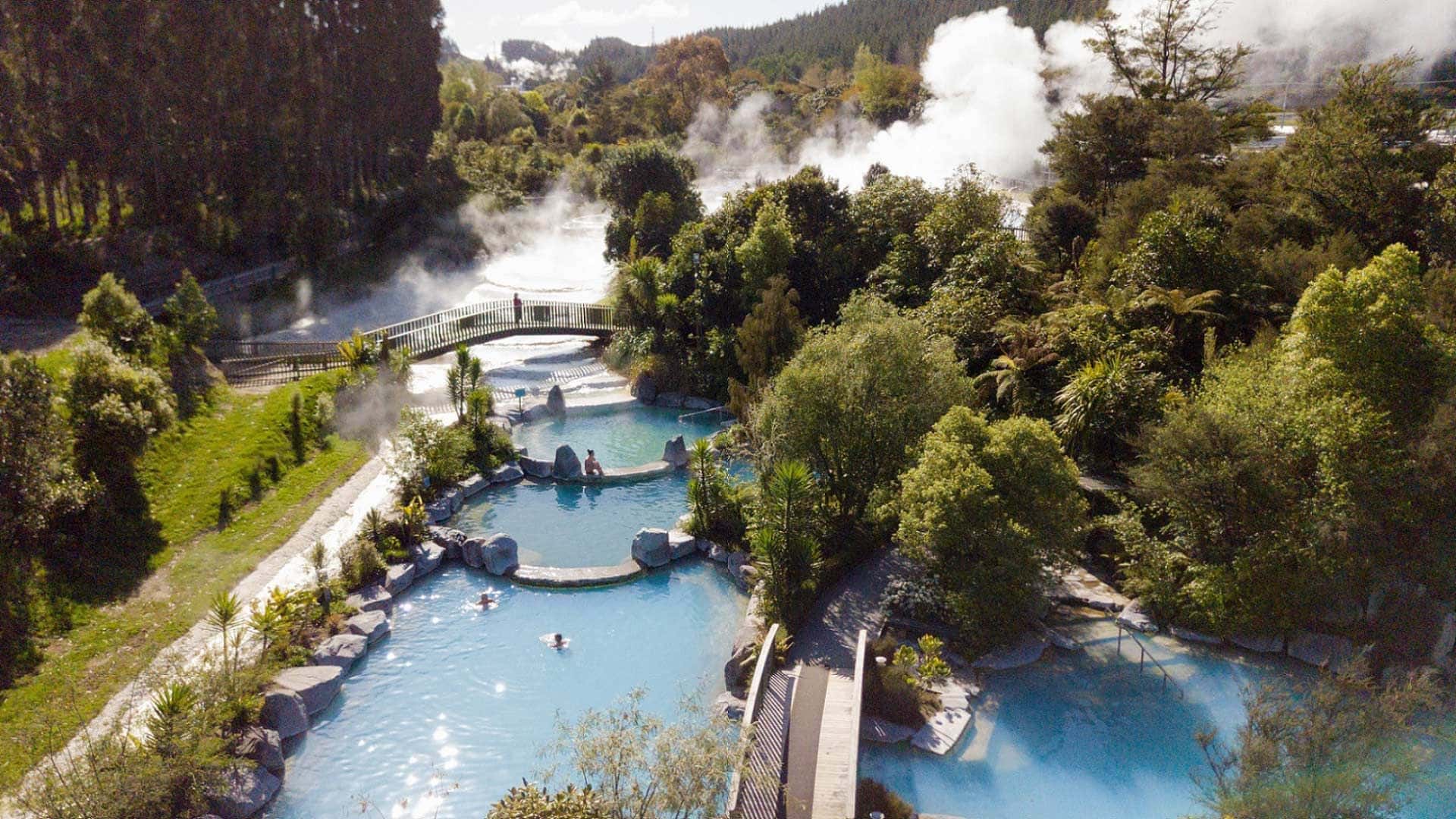 Adventure Tours for 18 to 30-Somethings
Thermal Pools

Enjoy a luxurious soak in the natural geothermal area that is Wairakei Terraces. These thermal springs, surrounded by mud and silica waters have been used for hundreds of years by Maori for healing and wellness. Your mind, body and soul will feel thoroughly relaxed and calm after your soak.
At Wairakei Terraces, pools of varying temperatures have been strategically positioned below the silica terraces and waterfall, taking full advantage of the geothermal water flow drawn to the earth's surface from 1.5 kilometres underground.
See more about this activity provider here, however in order to ensure bookings work within your trip itinerary, please book directly with your guide on tour.