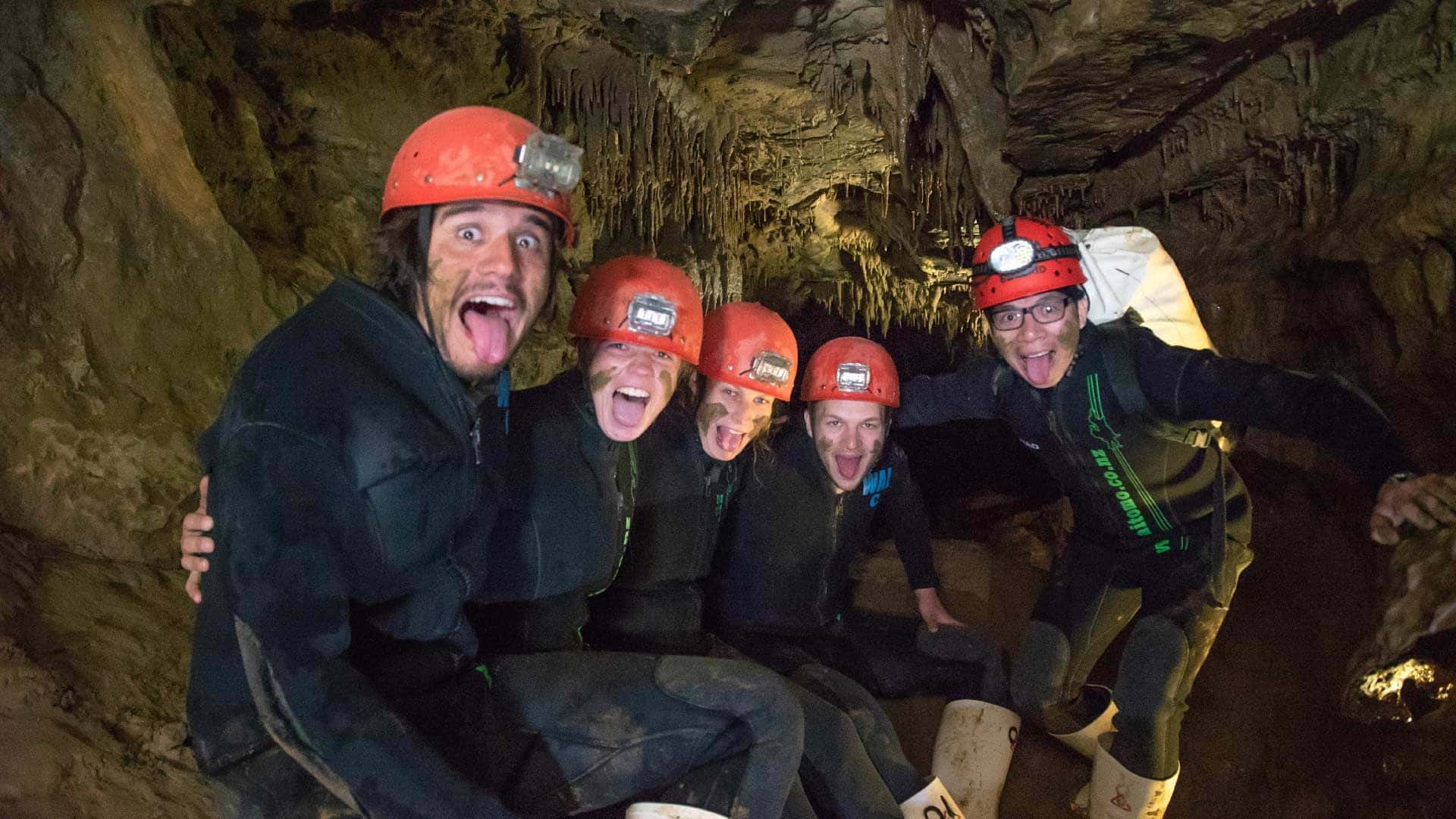 Adventure Tours for 18 to 30-Somethings
Tumu Tumu Toobing

If Blackwater rafting in New Zealand isn't already on your bucket list, it should be! Through a combination of walking, climbing, swimming, and tubing this activity will be one that you'll never forget, and even better, you will see the famous glowworms in all their glory. Famous for its high population of glowworms, Waitomo is a village on the North Island of New Zealand.
Discover magic, wonder, and adventure with Waitomo Adventures as they take you on the most mind-blowing and unique New Zealand caving adventure. After getting kitted up with a helmet, booties and lots of rubber get ready to tube through the spectacular TumuTumu Cave with all the best parts of black water rafting. Be ready for the adventure of a lifetime.
See more about this activity provider here, however in order to ensure bookings work within your trip itinerary, please book directly with your guide on tour.