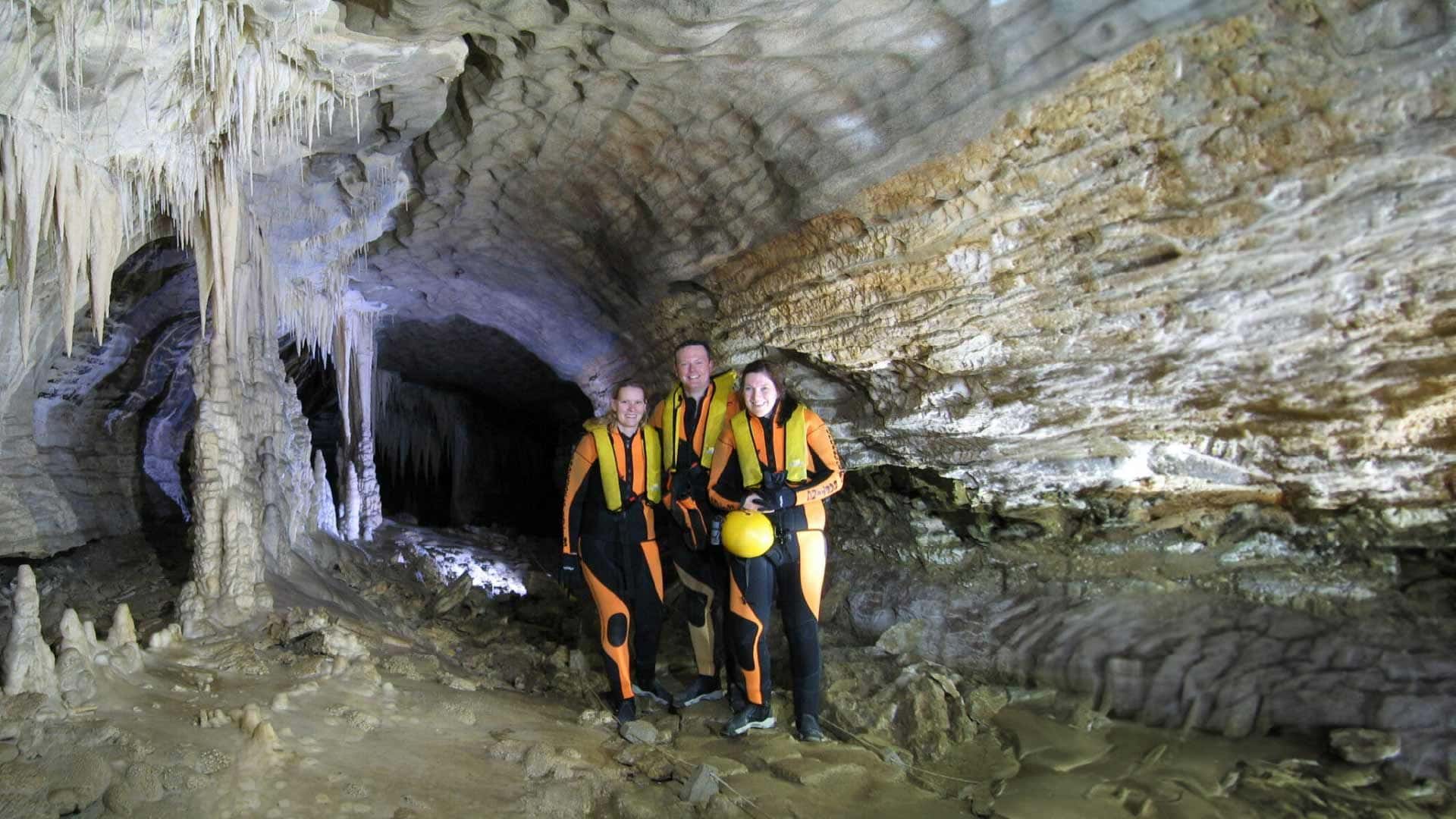 Adventure Tours for 18 to 30-Somethings
Underworld Rafting

Underworld Rafting is a superb 4-hour Black Water Rafting adventure in the enormous Nile River Cave System deep in the untamed natural wilderness of the Paparoa National Park. This all-encompassing underground experience will see you caving and tubing in a spectacular untouched environment. Ready for your wild caving adventure?
Your journey begins with a short drive, a ride on the Nile River Rainforest Train, and a short walk to the cave entrances. Here you will enter a maze of subterranean windy passages, huge chambers, and underground rivers, decorated with stalactites and stalagmites and home to millions of glowworms. Your journey ends as you float down the Nile River surrounded by lush rainforest and towering limestone cliffs.
See more about this activity provider here, however in order to ensure bookings work within your trip itinerary, please book directly with your guide on tour.