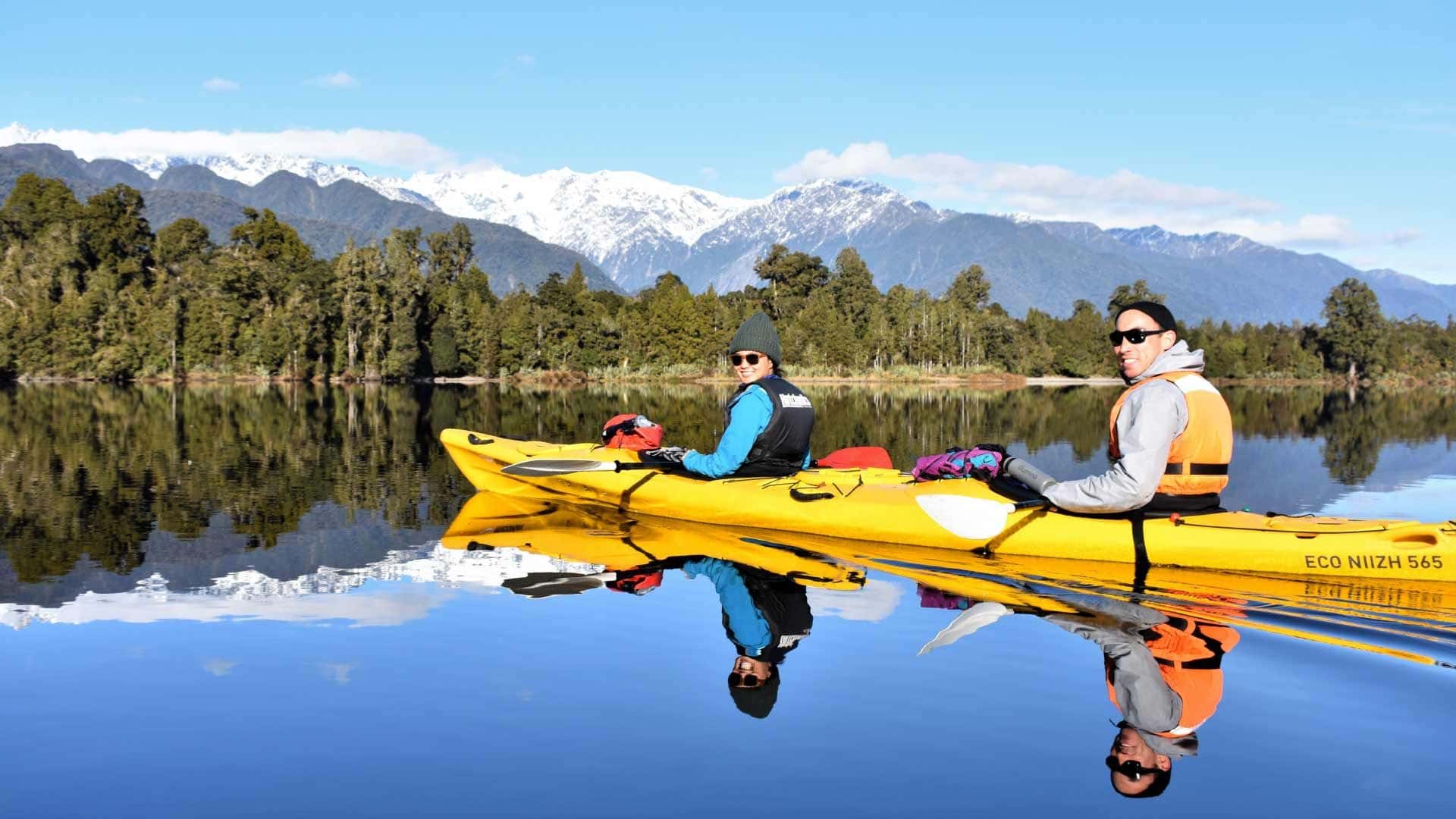 Adventure Tours for 18 to 30-Somethings
Kayak & Walk

With Glacier Country Kayaks, the Kayak & Walk is the deluxe tour. The trip follows a similar route as the Kayak Classic tour, with the addition of a guided walk. The concept of this tour is to take you on a journey through another time.
Paddle across Lake Mapourika before setting foot on the trail of this pre-historic rainforest abundant with bird life and home to the rarest kiwi on the planet.
See more about this activity provider here, however in order to ensure bookings work within your trip itinerary, please book directly with your guide on tour.