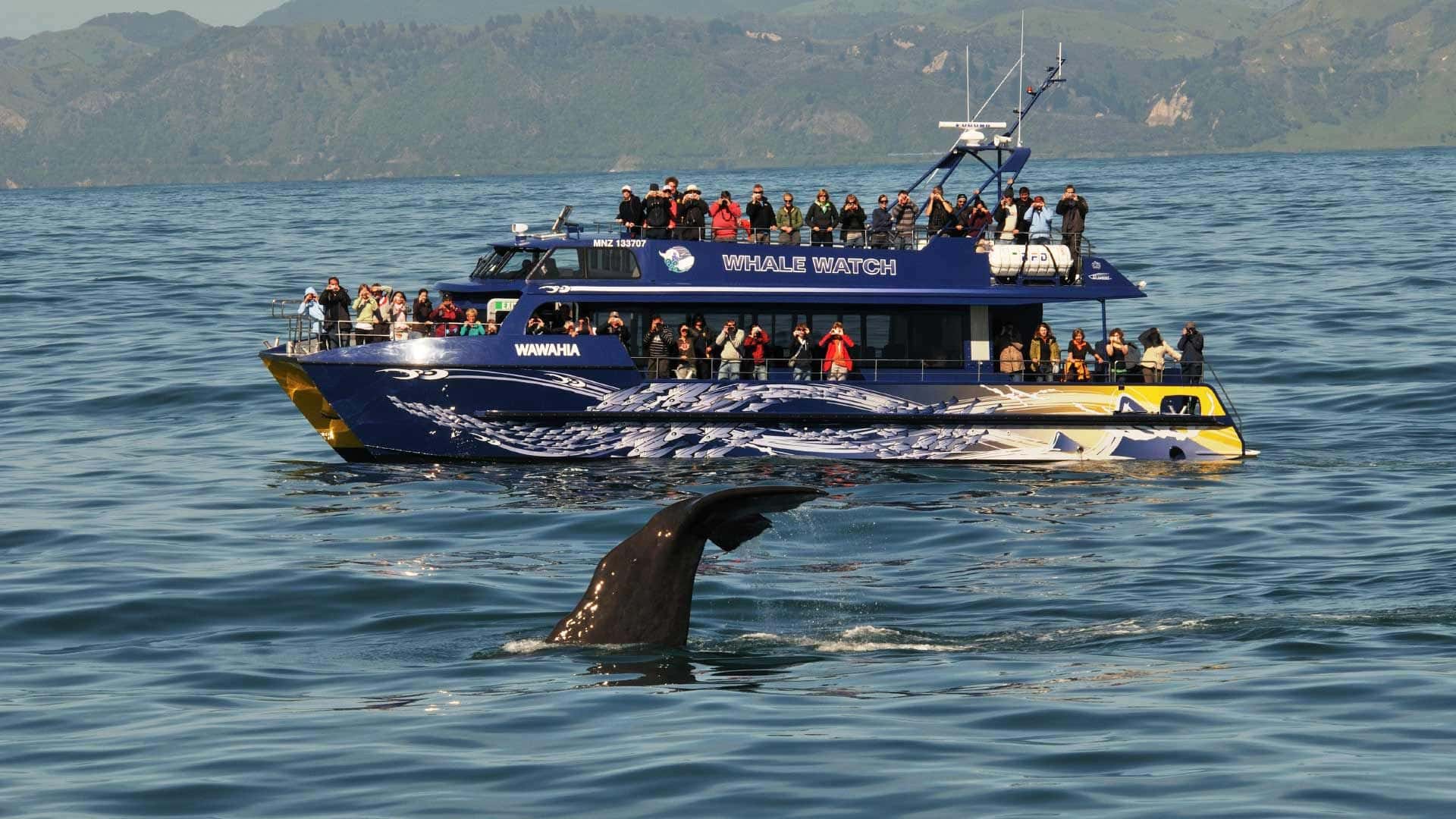 Adventure Tours for 18 to 30-Somethings
Whale Watching

Your whale watching cruise is so much more than what you would expect. Prepare for exciting up-close encounters with Giant Sperm Whales, migratory humpback whales, Hector's and Dusky Dolphins, Orcas and NZ Fur Seals, as well as plenty of bird species including Royal Albatross, Petrels and Shearwaters.
Your catamaran is designed especially for wildlife watching with large viewing decks for viewing and photo opportunities. The comfortable interior with large windows allow for wildlife viewing in an enclosed environment. Your skipper and crew are on hand to provide fascinating itinerary on the wildlife spotted throughout the 2.5 hour cruise.
See more about this activity provider here, however in order to ensure bookings work within your trip itinerary, please book directly with your guide on tour.