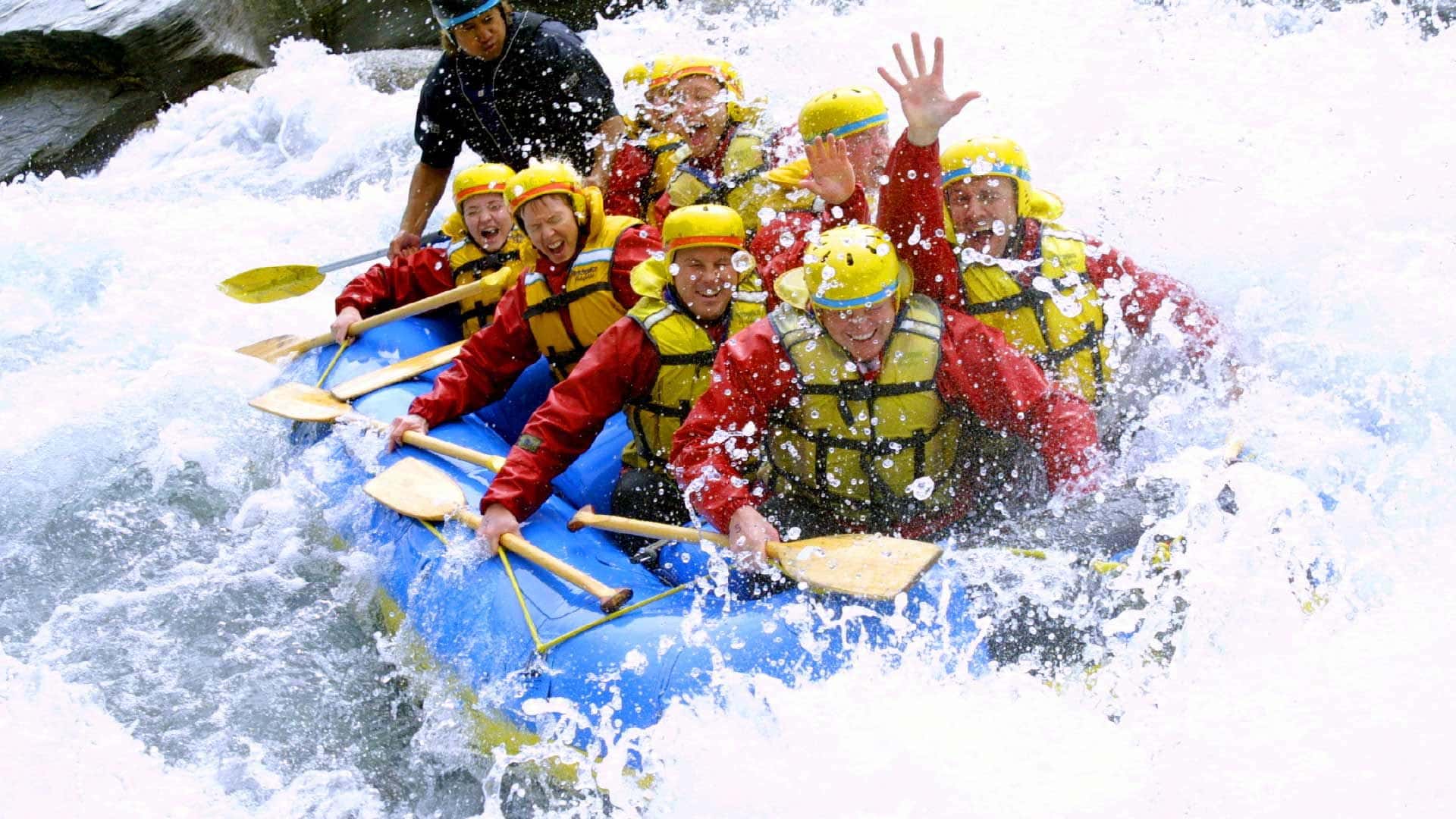 Adventure Tours for 18 to 30-Somethings
White Water Rafting

River rafting with Go Orange will see you take on the ultimate team challenge in a thrilling environment only ever found in Queenstown. Whether you want to raft the Shotover or Kawarau River, you can do so with these great tours.
You can also choose to add the extra luxury bonus of taking the helicopter to the river bank before embarking on your adventure. As you travel down the river, your guide will point out places of interest including the AJ Hackett Bridge, Lord of the Rings filming locations, and natural phenomena. A great experience that is sure to get the heart pumping.
See more about this activity provider here, however in order to ensure bookings work within your trip itinerary, please book directly with your guide on tour.