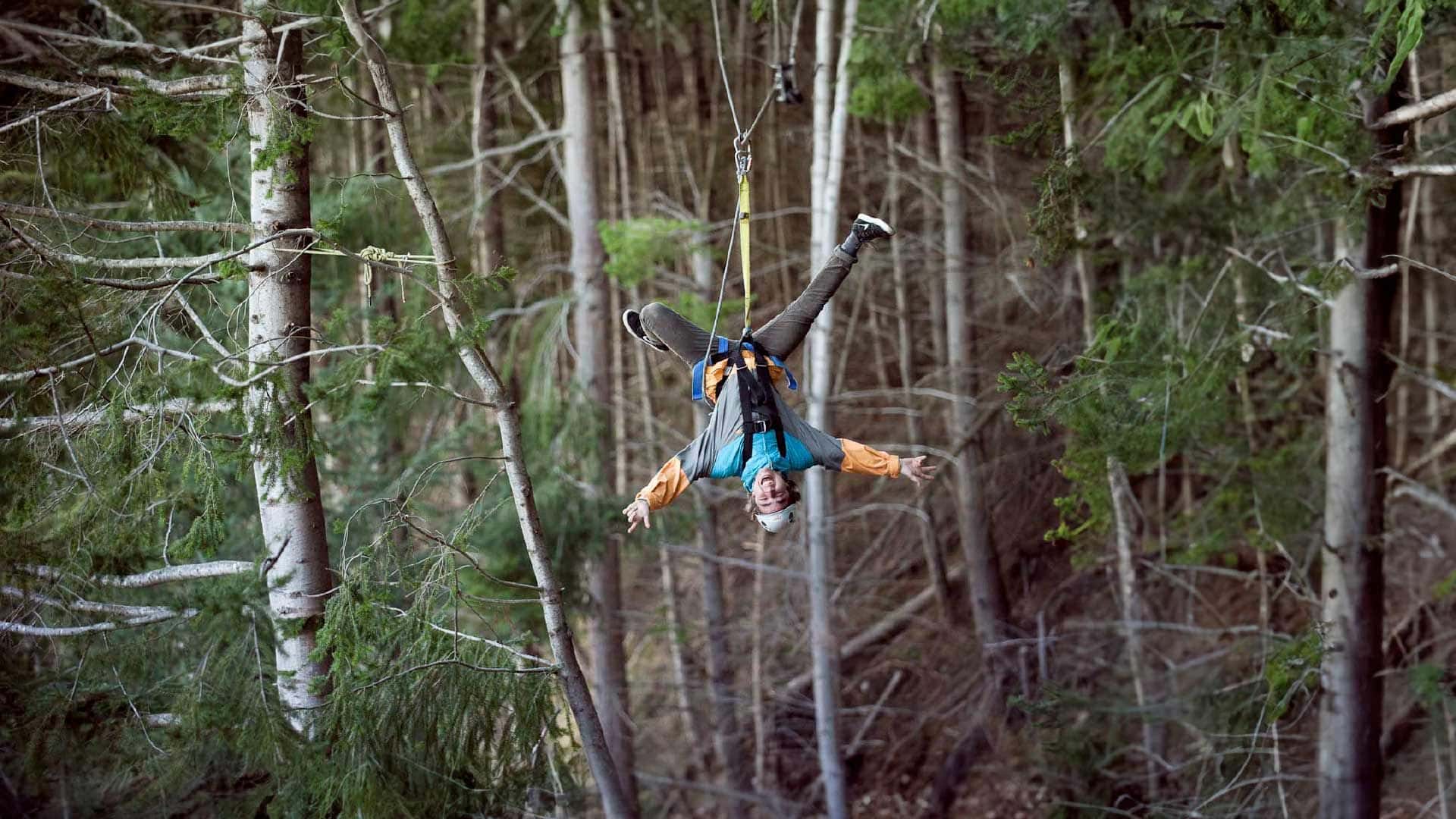 Adventure Tours for 18 to 30-Somethings
Ziplining

The Moa-4 Line tour from Ziptrek Ecotours is a fun and interactive way to see Queenstown. Likewise, their Kea-6 Line will give you a new perspective of Queenstown as you zip your way down to the base. Offering stunning views across Lake Wakatipu to the Remarkables Mountain Range as you zipline your way down the mountain.
The Moa-4 Line comprises four ziplines, starting and finishing at the top of the Skyline gondola. The Moa tour is designed to start low and slow and gradually build your confidence as it gets progressively longer, higher, and faster. On the other hand the Kea 6- Line is the ride that descends 30 storeys at speeds of up to 70kph. This tour is perfect for everyone, especially those seeking a higher adrenaline factor!
See more about this activity provider here, however in order to ensure bookings work within your trip itinerary, please book directly with your guide on tour.