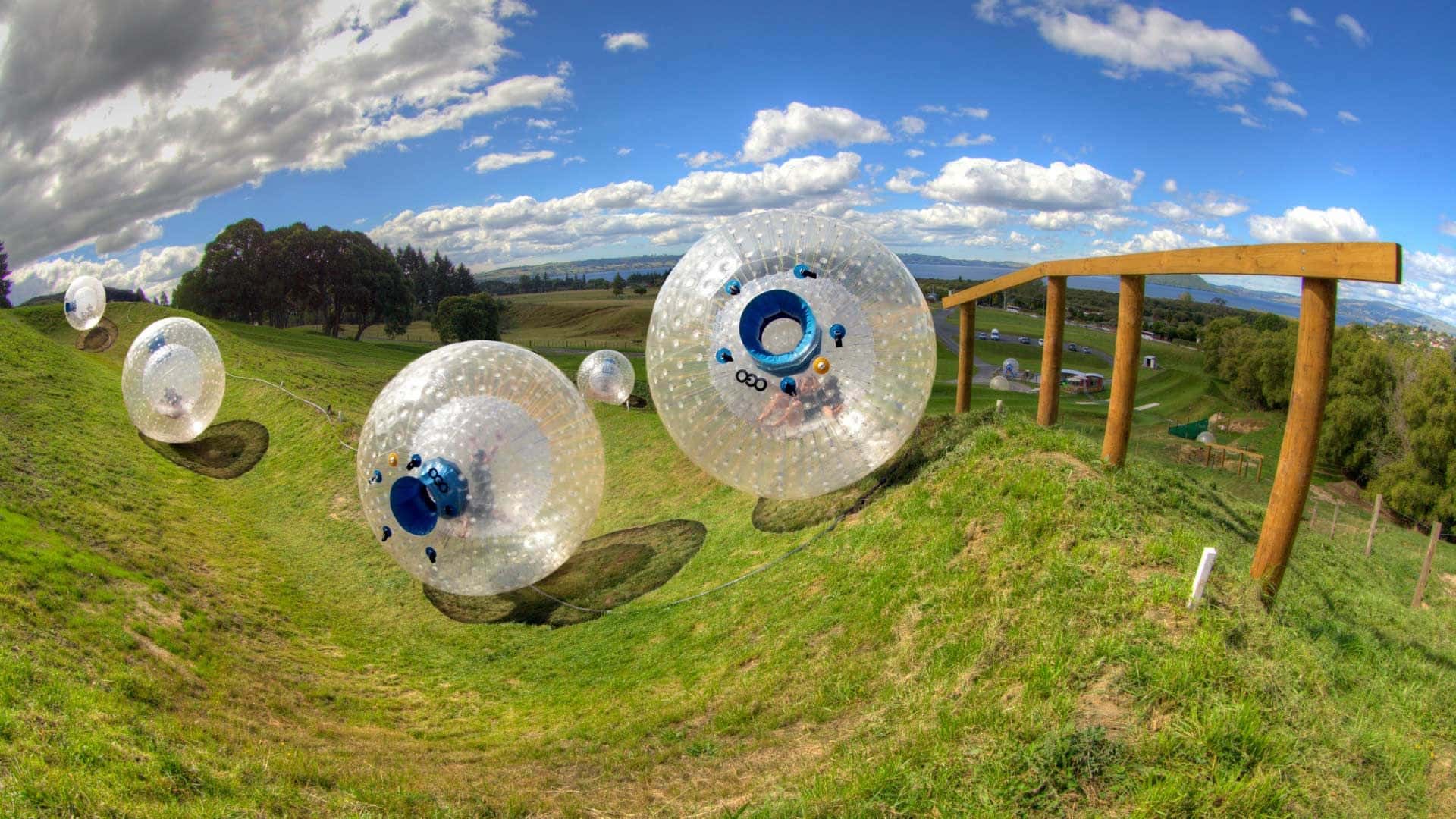 Adventure Tours for 18 to 30-Somethings
Zorb

The experience of rolling down a hill inside a giant inflatable ball has been an iconic adventure experience since the ZORB was invented and developed in New Zealand back in 1997. Fast-forward to 2010, the original owners started their OGO (Outdoor Gravity Orb) operation.
OGO Rotorua was formed and is the world's largest downhill ball rolling park. Superman dive into the OGO on your own or have one, two, or three friends in there together as you slip, slide, and laugh your way down the 250m long slope. There are two straight OGO tracks side by side or you can complete the Sidewinder Track with its 6 massive corners before reaching the end of the track.
See more about this activity provider here, however in order to ensure bookings work within your trip itinerary, please book directly with your guide on tour.