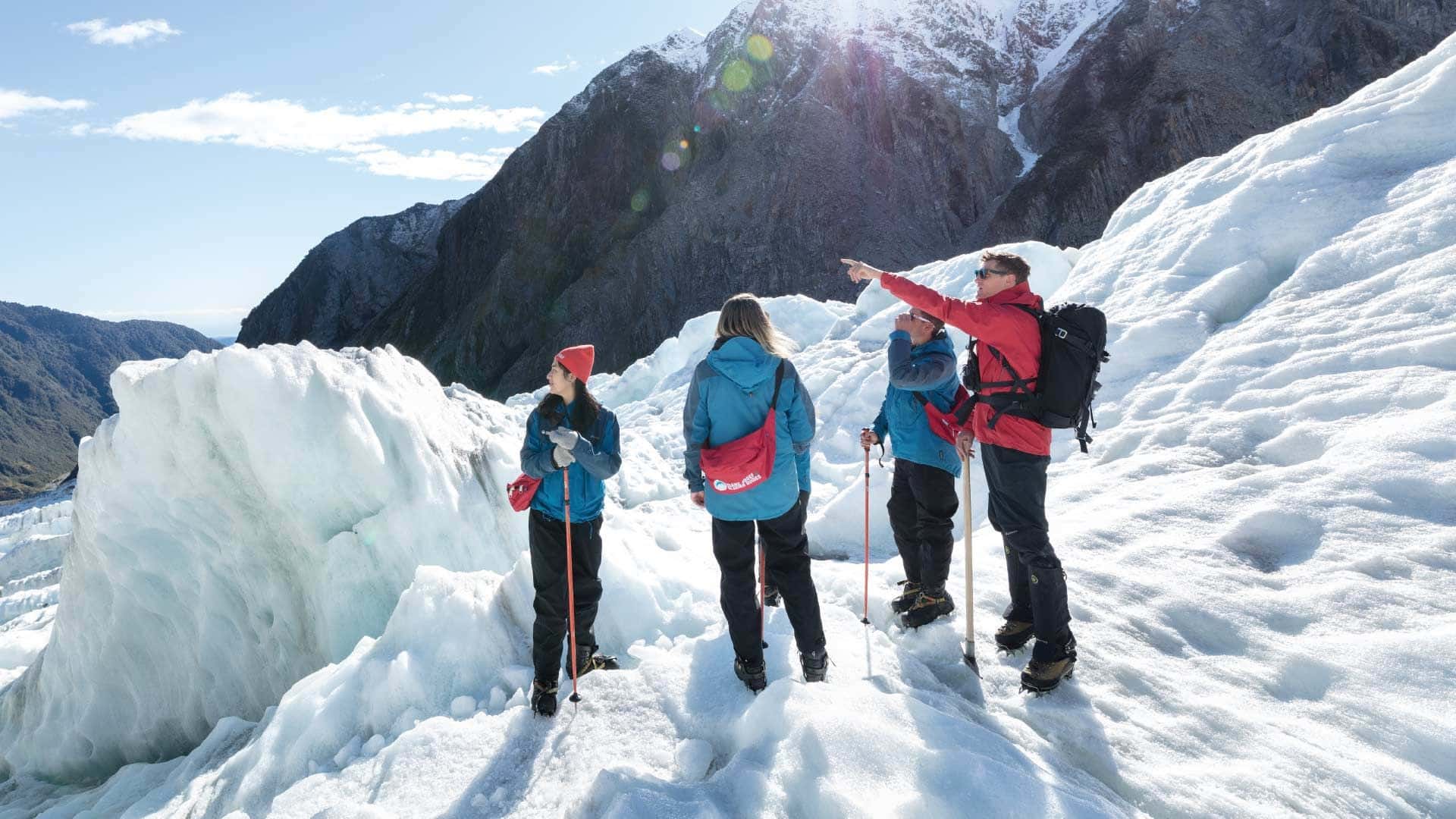 Adventure Tours for 18 to 30-Somethings
Franz Josef Heli Hike

As Franz Josef Glacier Guides are the only operator with exclusive access to Franz Josef Glacier, they pride themselves on providing the most incredible experience of the glacier and surrounding areas so you will not be disappointed.
After a thrilling flight high above the rugged terrain, you will land on the glacier, ready to undertake a two-hour guided glacier hike. Your guide will choose the route carefully as you go and, with an eye for the most spectacular ice formations, you'll soon be making your way through an extraordinary land of towering peaks and glistening blue ice.
See more about this activity provider here, however in order to ensure bookings work within your trip itinerary, please book directly with your guide on tour.