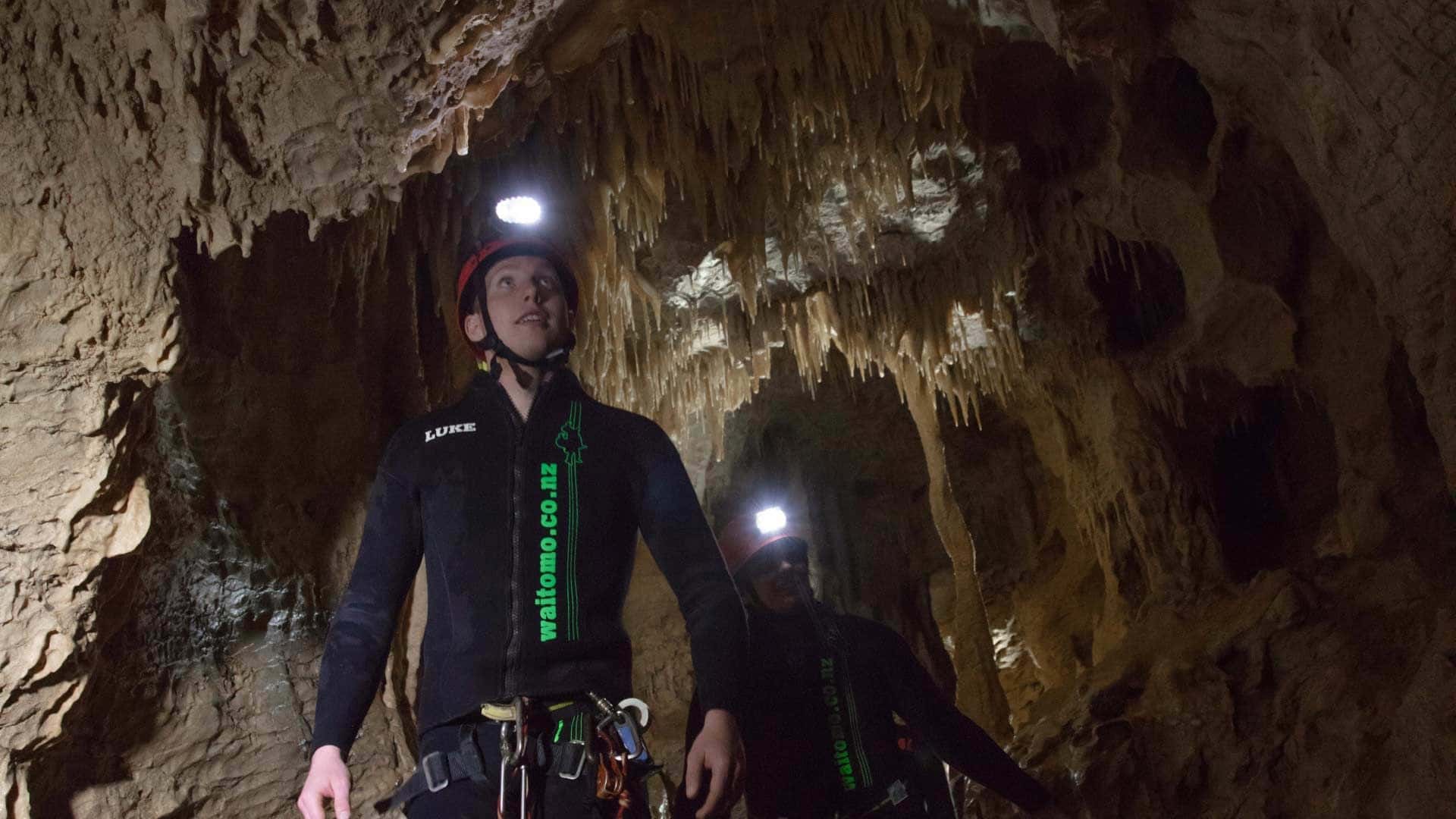 Adventure Tours for 18 to 30-Somethings
Haggas Honking Holes

Looking for an intense action-packed adventure? Waitomo Adventures have you sorted. Get ready to rock climb, spider walk, climb ladders and abseil waterfalls all whilst in a crazy beautiful cave. This adventure is fast-moving and action-packed with a series of abseils and rope-work through a spectacular cave with wonderful delicate formations.
Ever wondered what it would be like to be flushed down a hole on a rope? This caving expedition will get your blood pumping and heart racing; Abseil, rock climb, witness unique limestone formations, and get up close to glowworms while exploring this fantastic cave system. This trip is not for the faint-hearted. Participants are brave & fit, but don't worry no prior experience is needed.
See more about this activity provider here, however in order to ensure bookings work within your trip itinerary, please book directly with your guide on tour.