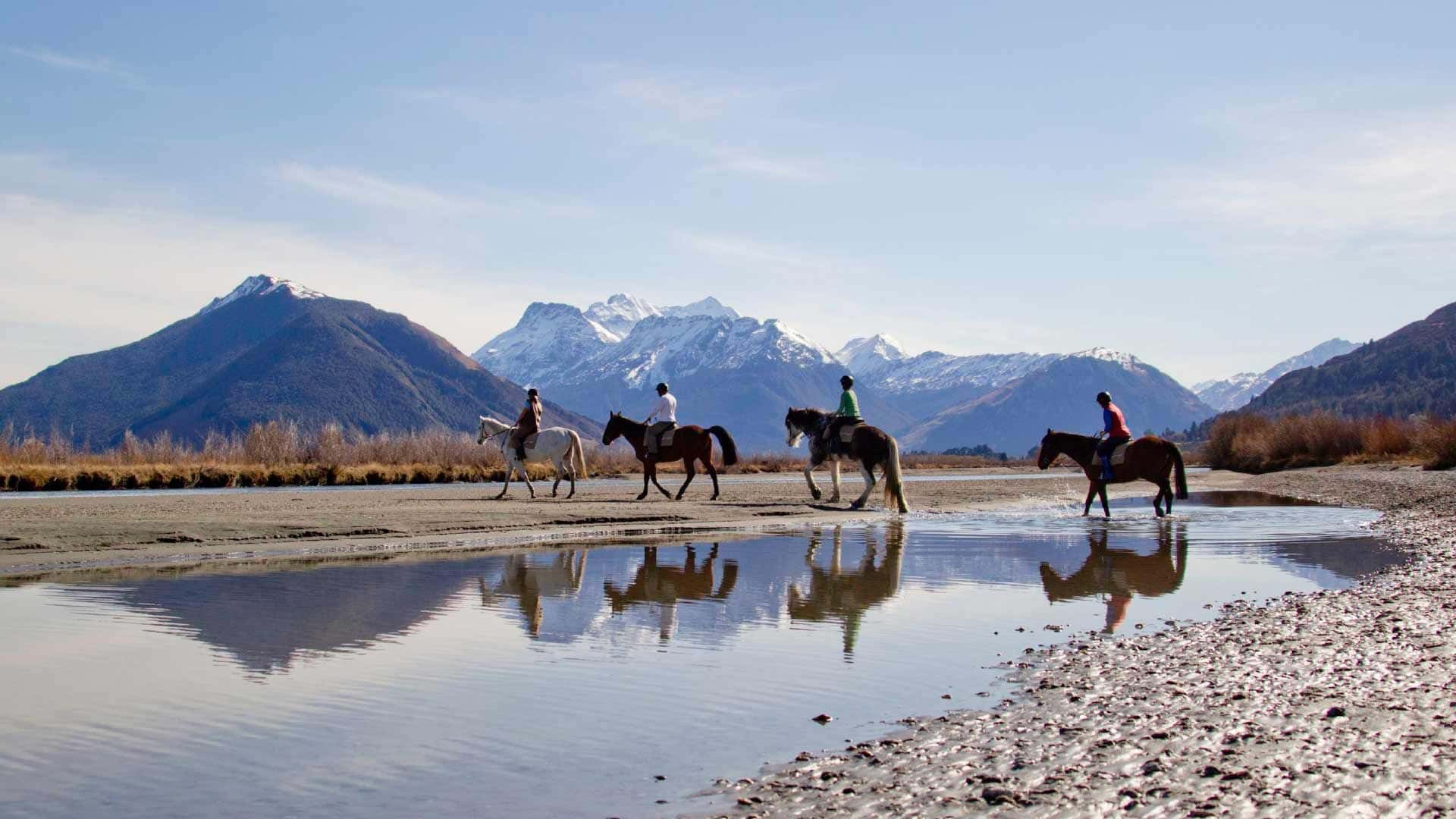 Adventure Tours for 18 to 30-Somethings
Horse Riding

Join the team at Dart Stables for this introductory horse ride set in the beautiful Queenstown. The 1-Hour Hobbits' Hack takes you on a gentle walking-paced trek across a 100-acre property in the Dart Valley.
You'll be provided with your helmet, boots, and jackets and shown how to best interact with your horse. Enjoy the spectacular sites of breathtaking Glenorchy with this delightful introduction to horse riding for first-time riders.
See more about this activity provider here, however in order to ensure bookings work within your trip itinerary, please book directly with your guide on tour.